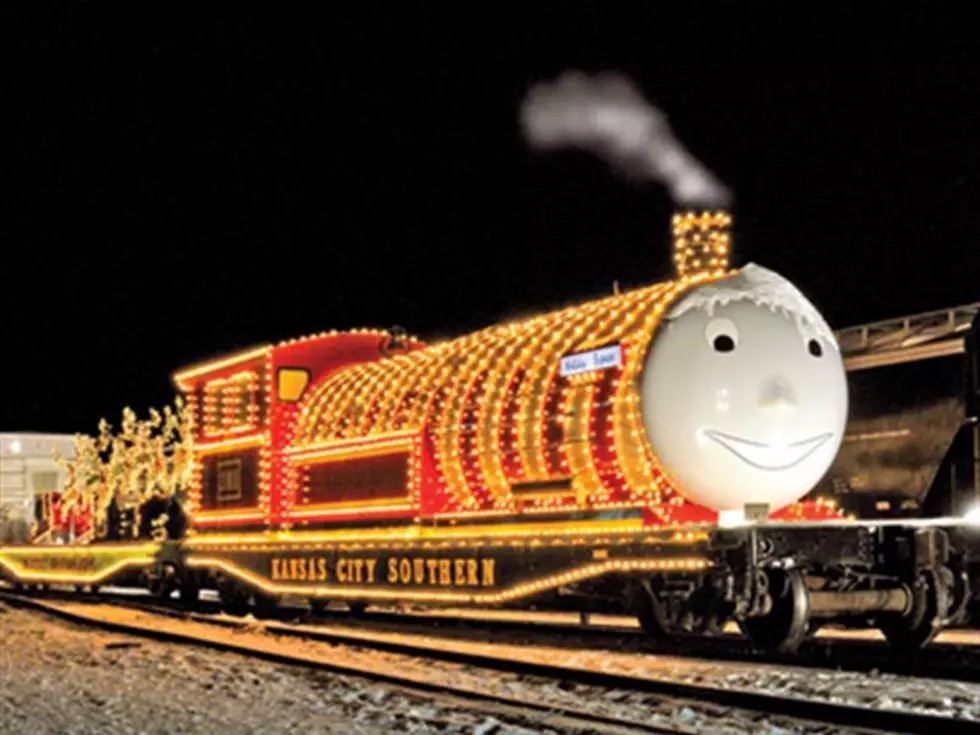 The Holiday Express Train Is Coming Back To Missouri
Kansas City Southern
The Kansas City Southern Holiday Express train is back after a two-year hiatus due to COVID-19, and you'll be able to see it in Missouri!
Kansas City Southern's Holiday Express train will bring Santa and his elves to visit children and their families in 20 communities in eight states, including Missouri.  The Holiday Express Train's Missouri schedule is as follows:
Sunday, December 11, Higginsville, Missouri at the Depot 4:00 PM CST.
Monday, December 12, Mexico, Missouri at 326 S. Jefferson St. 4:00 PM
Then the train will be at Union Station in Kansas City from Wednesday, December 14 through Sunday, December 18. While the train will be available for public outdoor viewing throughout its time in Kansas City, walk-through tours are limited.
Kansas City Southern employees and their families and USKC members can tour the train between 6:00 PM - 8:00 PM CST on Wednesday, December 14. Kansas City Southern will provide registration details for employees. Saturday, December 17, walk-through tours are already sold out. It might be easier to see if you can tour it in Higginsville or Mexico.
President and CEO of Kansas City Southern Patrick J. Ottensmeyer said in a release, "KCS is thrilled that we can once again run the Holiday Express train and stop in communities along our rail network. We are grateful to the many donors who continued to support the virtual Holiday Express program over the last two years, and look forward to another successful fundraising campaign to help The Salvation Army help people who need it most during the holiday season."
In addition to running the Holiday Express, the KCS Holiday Express project will continue its tradition of charitable giving to The Salvation Army. Last year, the KCS Holiday Express raised over $280,000 for the Salvation Army to help those who need it most during the holiday season.
Our Photos of Union Pacific's Big Boy 4014 in Sedalia
One thing many Sedalian's know is Randy Kirby, aside from being the voice of KSIS radio news, is also a really great photographer. While out covering Big Boy 4014's appearance in Sedalia on Tuesday, August 31, 2021, he took some excellent photos of the event and we're sharing them with you here. Thank you, Randy. - Rob Creighton, Townsqaure Media Sedalia/Warrensburg
Your Photos of Union Pacific Big Boy 4014
After Union Pacific's Big Boy 4014 came through the area on August 31, 2021, we asked you to share your photos of Big Boy 4014 with us on Facebook. We thought you all took some great photos of the locomotive, the train, and the people surrounding it. Thank you for sharing these photos with us.