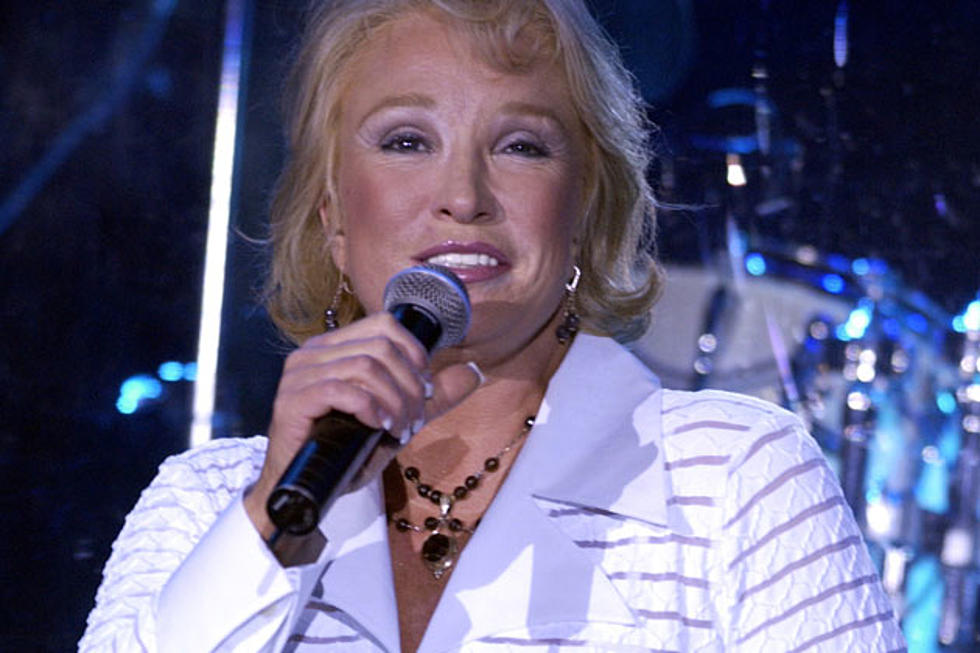 Tanya Tucker Postpones December Concert Due to 'Health Concerns'
Scott Harrison, Getty Images
Tanya Tucker has rescheduled her only remaining scheduled 2012 tour date, according to a news report. The 53-year-old country superstar has cited 'health concerns' as the reason behind the cancellation of her Dec. 9 gig at the Foothills Performing Arts Center in Oneonta, N.Y., sparking concerns that her ailment may be a serious concern, given the lengthy advance notice.
Tucker and her camp have yet to release an official public statement, but Nashville Gab reports that Tucker's mother, Juanita, passed away on October 2. Whether or not her death is tied to the singer's postponed concert appearance and 'health concerns' is unknown.
Still, Huemac Garcia, executive director of the venue, offered his well wishes to the iconic country singer on Tuesday. "The Foothills Performing Arts Center and community wish her a speedy, healthy recovery and look forward to seeing her in August 17th 2013," Garcia said in a statement.
The spokesperson adds, "We regret any inconvenience that this may cause. Any ticket holder will receive a full refund." Additionally, it is recommended that patrons who were hoping to attend the event should contact the venue's box office.
Fans can also opt to hold on to their ticket for Tucker's rescheduled concert -- which is almost a year away -- or they have the option to exchange their ticket for a seat to Mel Tillis' upcoming Dec. 21 at the same venue. Ironically, Tillis helped Tucker launch her superstar career after the country legend invited the young songbird to perform onstage for one of her very first professional gigs.
Best known for her 1972 breakthrough single, 'Delta Dawn,' the then-13-year-old singer eventually cultivated an unconventional image -- earning the title of the best-known female country singer as part of the '70s outlaw movement. The Texas native has scored 11 No. 1 singles throughout her impressive career and earned a handful of industry awards, including the CMA Female Vocalist of the Yeat trophy in 1991. Tucker's last major release is her 2009 'My Turn' album, a collection of country cover tunes.