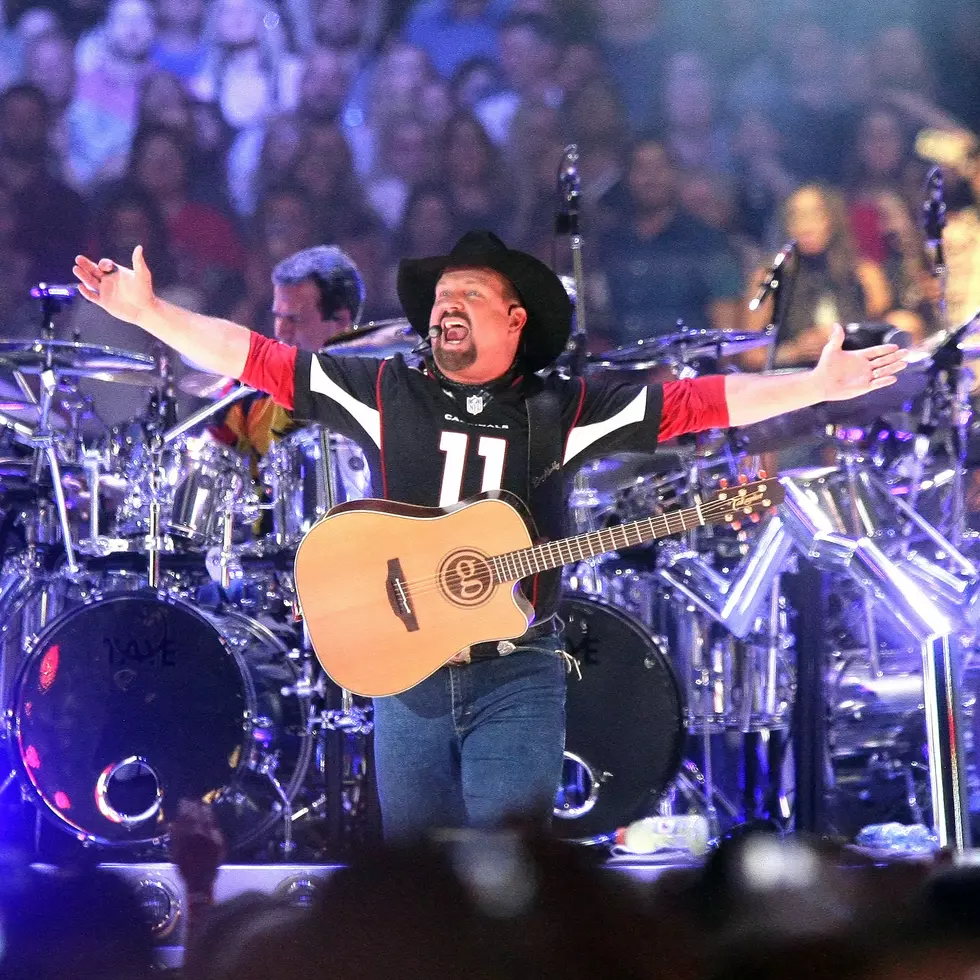 Garth Is Doing a Drive In Concert and People Are OK With the Cost
Getty Images
Update: As for June 15 no Kansas City area drive-ins are screening this drive-in concert. According to the Ticketmaster website the only screening in Missouri will be at the Starlite Drive-In in Cadet. The 112 Drive-in is screening the show in Fayetteville, Arkansas and the Starlite Twin Drive-in is screening the show in Wichita, Kansas. We'll update the story if better options present themselves closer to the show day. 
Garth Brooks may be coming to a drive in near us. And he wants us to pay $100 a car to see him. And fans are saying take my money please!
On Saturday June 27, Garth is holding a concert event which will be beamed into about 300 drive-in movie theaters. This according to garthbrooks.com.
Through his release Garth Brooks says:
I am so excited to get to play again. I have missed it so much and want to get back to it. This drive-in concert allows us all to get back to playing live music without the uncertainty of what would be the result to us as a community. This is old school, new school, and perfect for the time we are in.
At first blush it's an expensive ticket. $100 per car or truck. And if you're a couple going by yourself, it is. Encore Live, the show's producer says people are welcome to bring as many people in their vehicle as there are seat belts with a maximum of six per car or truck. So if you can get six folks safely in your car and split the cost between six people or three couples, it becomes more manageable.
Yesterday for my 3 O'clock question I asked, "Are you willing to pay $100 per car load for a 'Garth Brooks Concert Experience' at a Kansas City area drive-in. The answer is a resounding YES with lots of Kix 105.7 listeners tagging their friends. You can check out the mostly enthusiastic Yes responses in the post below.
Brooks may be the artist to elevate this to super star levels and big business. However he's not the first artist to do a drive in show. According to USA Today, Keith Urban did a drive-in concert as a private event for Vanderbilt medical workers at a drive-in outside of Nashville. And this weekend, Alan Jackson is playing a pair of drive in shows in rural Alabama.
Kansas City area fans will have to wait until Monday June 15 to see if any of the area drive-in theaters will be screening the show. KSHB-TV is reporting that as of Thursday afternoon June 11 the Boulevard  Drive-in and the Midway Drive-in won't be screening the concert. (That could very well change.) We'll update this article at the top to reflect theaters in our area that the film will be screening at, if any, on Monday. Encore Live is encouraging fans to reach out to drive-in theaters in their area to ask them to screen the concert.
KEEP READING: Creative Ways to Bring Joy to Your Neighborhood While Social Distancing