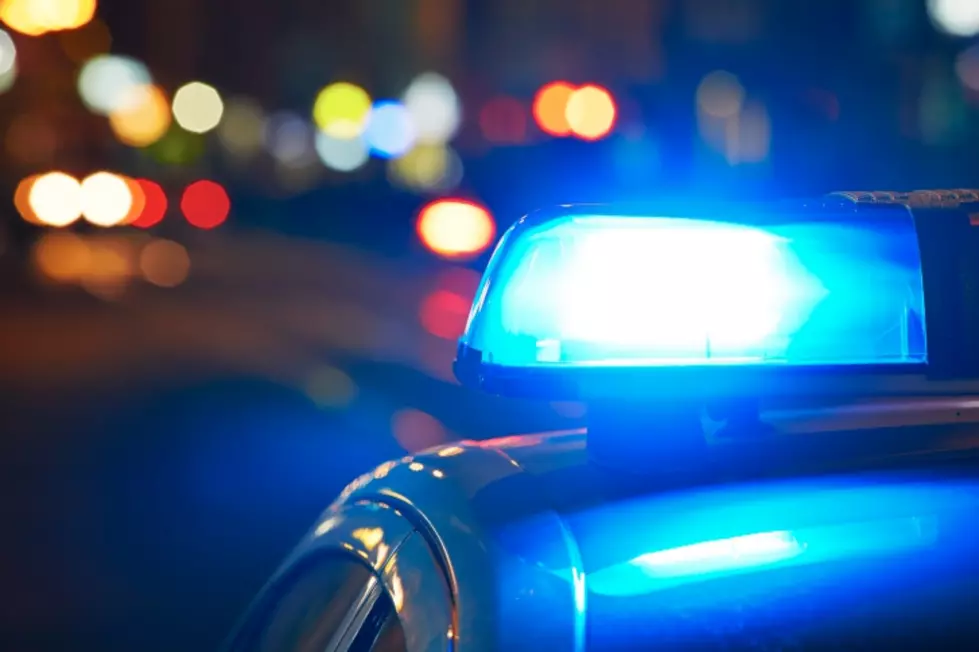 Sedalia Police Reports For December 28, 2021
Getty Images/iStockphoto
This article is compiled from the Sedalia Police Department reports.
Monday evening, Sedalia Police were dispatched to the 800 block of East 11th Street in reference to a disturbance. During the course of the investigation, it was discovered one of the parties had two outstanding Failure to Appear warrants out of Pettis County on original charges of Failing to Register a Motor Vehicle and Operating a Motor Vehicle Without Maintaining Financial Responsibility. Amanda C. Nicholson, 42, of Sedalia, was arrested for her warrants and was determined to be the primary aggressor. Nicholson was transported to the Pettis County Jail where she was placed on a 24 hour hold. Total bond on the Failure to Appear warrants was set at $236.00 cash only. A request for the charge of Domestic Assault in the 4th Degree has been submitted to the prosecutor.
---
Officers were dispatched to the Sedalia Police Department in reference to a hit and run accident Monday evening. Samantha J. Dryden reported an accident that occurred at the intersection of West Broadway Boulevard and South Limit Avenue. The suspect fled the scene and has not been identified at this time.
---
Monday afternoon, Officers responded to the 800 block of West 7th Street for a theft report. Officers made contact with Seymour Winter, who reported their credit/debit cards had been stolen and were being used. Winter wished to pursue charges.
---
Sedalia Police were flagged down about abandoned property near the area of West 15th Street and South Ohio Avenue Monday afternoon. The property was seized and placed into evidence for destruction.
---
Monday afternoon, an Officer was dispatched to WK Chevrolet, 3310 West Broadway Boulevard in reference to a vehicle theft report. Early Sunday morning, several subjects broke into a building and stole a vehicle. The vehicle was entered into NCIC and MULES as a stolen vehicle.
---
Officers were dispatched to the 1200 block of South Park Avenue in reference to a burglary that had occurred between the morning of December 22nd and the evening of December 26th. Christopher Newton said the total value of items taken was approximately $920.00.
---
Sedalia Police met with Maria Felipe Monday afternoon in the Police Department lobby. Felipe wished to report that they had lost their Mexican ID cards. No criminal charges are stemming from this report.
---
Monday morning, Officers spoke with Victor Hassan regarding the sale of property by a suspect which had been taken from Hassan. The stolen property was allegedly sold to the Wal Mart store, 3201 West Broadway Boulevard. The investigation continues.
---
Sedalia Police were dispatched to Crescent Parts and Equipment, 301 Thompson Road Monday morning regarding a vehicle being damaged. Brent Logan reported two windows were broken out in an attempt to gain access to the inside of the vehicle. There are no suspects at this time.
---
Monday morning, Officers responded to the Best Western, 3120 South Limit Avenue, for a report of a subject with active warrants allegedly being in the area. An Officer made contact with the subject, and a check through Dispatch confirmed multiple warrants. The suspect had One Failure to Appear warrant which was on an original charge of Driving While Revoked, a Pettis County warrant for felony Stealing and Domestic Violence in the 4th Degree, and a Johnson County Parole Violation warrant for Possession of a Controlled Substance. Total bond on the warrants was set at $250 cash only and $30,000 cash or surety. Jake Nicolas Robinson, 35, of Warsaw, was arrested and transported to the Pettis County Jail where he was booked.
---
Sedalia Police were dispatched to the 700 block of Wilkerson Street for a suspected overdose Monday morning. CPR was started by the Officers, and the Pettis County Ambulance and Sedalia Fire Department also attempted life saving measures. The efforts were unsuccessful. The coroner was contacted and the body was released to them.
---
Here Is How To Blur Your Home On Google Street View