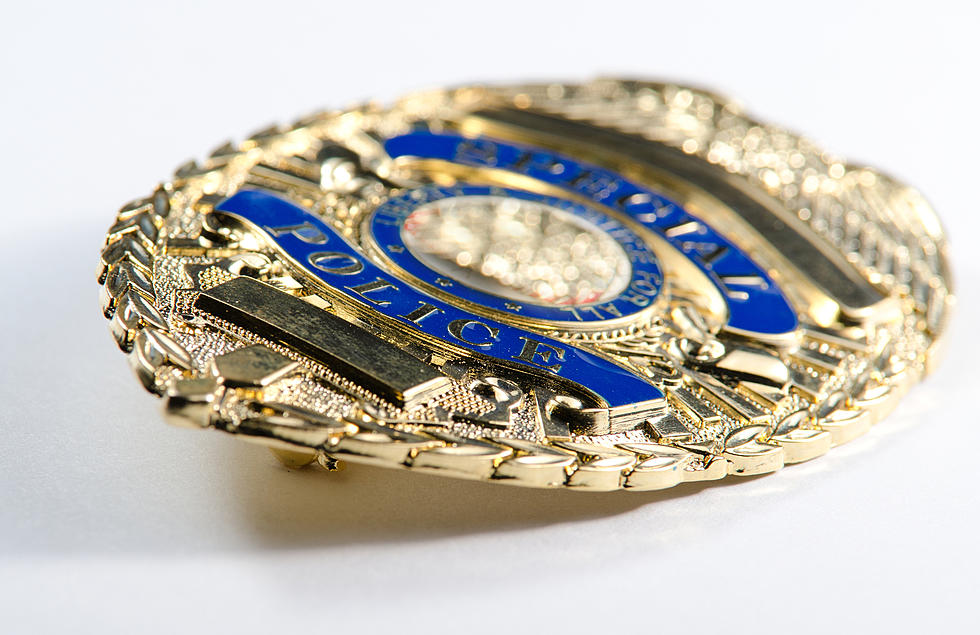 Sedalia Police Reports For April 21, 2021
aijohn784/ThinkStock
This article is compiled from the Sedalia Police Department reports.
Tuesday evening, Officers conducted a vehicle check at the Econo Lodge, 3501 West Broadway Boulevard. The vehicle was reported stolen out of Kansas City and a passenger was taken into custody. Further search of the vehicle revealed controlled pills and marijuana. Travis D. Martin, 31, of Sedalia, was arrested on charges of Tampering in the 2nd Degree, Possession of a Synthetic Narcotic, and Possession of Marijuana. Charges are also being requested on the driver, who was identified but not located. Early Wednesday morning, Sedalia Police observed a vehicle speeding, travelling eastbound on West 16th Street. Officers conducted a traffic stop on the vehicle in the McDonald's parking lot located at 1611 South Limit Avenue. Officers made contact with the driver, and detected the odor of marijuana. A search was conducted of the driver. A large knife, a small amount of marijuana, and eight pills identified as Clonazepam (a Schedule 4 Controlled Substance) were located. Martin was arrested and transported to the Pettis County Jail where he was placed on a 24 hour hold. A request for the charges of Possession of a Dangerous Drug and Possession of Marijuana are pending.
---
Sedalia Police conducted a traffic stop on a vehicle for a moving violation Tuesday night. Contact was made with the occupants and they were identified to Dispatch. The driver was discovered to have a revoked driving status and was arrested for the offense. John W. Sant, 40, of Sedalia, was transported to the Pettis County Jail, where he was booked and released pending a state charge of Driving While Revoked.
---
Monday evening, Sedalia Police were dispatched to the lobby of the Police Department in reference to a theft. When Officers arrived, they spoke with James W. Barnes, a complainant who works for the Wal Mart store, 3201 West Broadway Boulevard. Barnes stated that the previous evening, a male and a female walked into the store and split up. The male placed several items in a cart and walked past all points of sale before being stopped by management. The suspect then walked off the property, leaving the item he was attempting to leave with. There have not been any arrests made at this time.
---
Officers made contact with a female subject Tuesday afternoon who reported that a cell phone was stolen in the 1700 block of West Broadway Boulevard by an unknown subject.
---
Tuesday morning, Officers were dispatched to the 200 block of East Johnson for a report of a hit and run accident. Upon arrival, Officers met with Demario Marcea Claxton, who stated that sometime between Monday night and Tuesday morning, someone ran into their vehicle that was parked on Johnson Street. The suspect left the scene of the accident and failed to report it to the victim or to Law Enforcement.
---
While on routine patrol Tuesday morning, Officers drove by a residence in the 400 block of East 3rd Street and noticed a subject that had a Pettis County warrant for Leaving the Scene of an Accident. Officers made contact with the suspect and ran his information through Dispatch. Dispatch confirmed the warrant with a $5,000 cash or surety bond. Jimmie Wayne Sanders, 57, Homeless, was placed under arrest and transported to the Pettis County Jail.
---
On the morning of April 19th, Sedalia Police took a report in the lobby of the Police Department in regards to fraudulent use of a debit card and stealing. Pamela K. Ehlers reported the amount of money stolen was $100.97. The suspect is known at this time and charges are being submitted to the Pettis County Prosecutor.
---
Tuesday morning, Officers responded to the 1400 block of South Limit Avenue for a report of theft. Contact was made with a female subject, who reported that a male subject had gone into the store and stolen some items from inside. Zachariah Cameron Sparks, 31, of Sedalia, was identified and charges were submitted for Stealing/Shoplifting.
---
Tuesday afternoon, Officers responded to a missing person call wherein a juvenile subject was reportedly staying in an abandoned house in the 1700 block of East 4th Street. Upon clearing the house, the juvenile was located along with a subject who had multiple warrants out of Pettis County. Nickolas Lee Snow, 35, Homeless, was arrested on a Parole/Probation violation warrant on original charges of Stealing a Motor Vehicle and Tampering With a Motor Vehicle in the 1st Degree. Snow also had warrants for two counts of felony Assault, two counts of Armed Criminal Action, Burglary, Unlawful Use of a Weapon, and Unlawful Possession of a Firearm. Snow was transported to the Pettis County Jail, where he was booked on the warrants. One warrant had no bond and the bond on the others totaled $9,500 cash. The juvenile was recovered without incident.
---
Sedalia Police made contact with Ann Elaine Graff, in the 1500 block of West Broadway Boulevard, who wanted to make an identity theft report Tuesday morning. Graff reported that she was notified that an unknown subject had applied for unemployment benefits using her information.