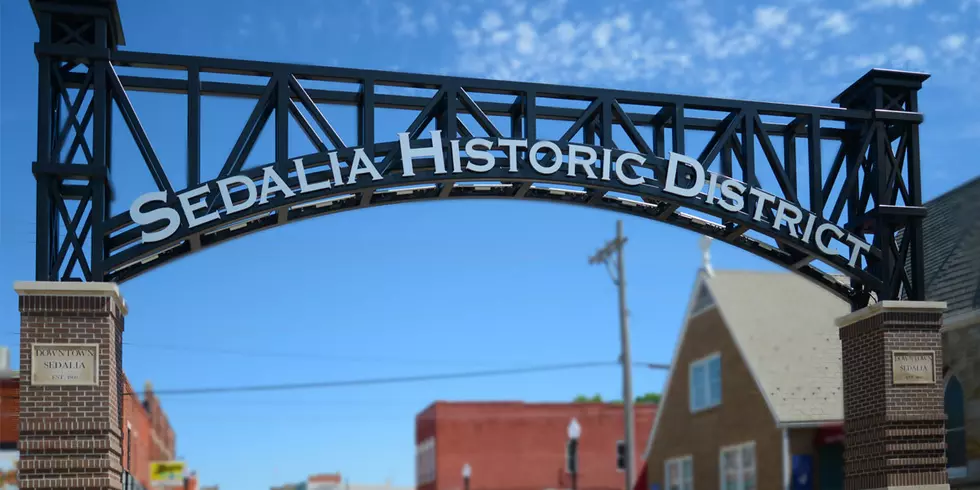 Sedalia Is Getting Love From One Tourist Website, Here's What They Say
Jennifer Langdon
One tourist website is showing Sedalia a little bit of love. Here's what they're saying about our town.
The Only In Your State website calls Sedalia "The perfect day trip destination." Here's what they say about our town:
"While technically a city in Missouri, Sedalia gives off those small-town vibes that will instantly make you feel at ease as you decide where to start your daylong adventure."
So what exactly does Only In Your State suggest people do when they visit our town? They suggest:
They also mention visiting during the Scott Joplin Festival or the Missouri State Fair.
While a hike on the Katy Trail or visiting the Daum might be able to fill most of a day in Sedalia, the list looks a little light to me. Although, outside of the Missouri State Fair or some of the big events that take place in town what might I suggest?
Food trucks at the Missouri State Fairgrounds. While I can't be sure they'll do this again, the past couple of summers at least once a week or so they've had a variety of food trucks on the Missouri State Fairgrounds.
Cocktail at the Oak Room at the Hotel Bothwell. This is still on my "to-do" list, but a cocktail in the Oak Room seems like the perfect way to cap an afternoon in downtown Sedalia.
A visit to the restored Katy Depot in Sedalia. Be sure to check out the story of Sedalia and the railroads at this gorgeous restored railroad station. (The Chamber of Commerce and Convention & Visitors Bureau are there, so it's also a great place to discover that thing to do in Sedalia you hadn't yet planned.)
Try a Guber Burger. (For those reading this, not from West Central Missouri, a Guber Burger is a burger with mayo and peanut butter made famous in Sedalia.) Both Goody's Steakburgers and Kehde's Barbeque have it on the menu. Goody's is an old-school 50s-themed drive-in with great shakes.  Kehde's also has great BBQ and you can eat in a train car. (The locals I know think Goody's Guber Burger is a little closer to the original.)
Check Out the Trail's End monument at the Missouri State Fair. It celebrates Sedalia's role in the great Texas Cattle Drives and the development of the railroad.
Finally, and this is personal because I'm a record and music geek, check out both of Sedalia's record stores. Sedalia has Josey Books and Records as part of the Lamy Building, which also houses an upscale restaurant and boutique.
As well as Jammin' Nuggets Music, an old-school record store. If you like talking music, you won't be disappointed with the friendly atmosphere that James, the proprietor of Jammin' Nuggets, has cultivated in the store.
If you're a Sedalia local what else would you add to the list? If you're not, I'd encourage you to visit our great town!
Your Photos of Union Pacific Big Boy 4014
After Union Pacific's Big Boy 4014 came through the area on August 31, 2021, we asked you to share your photos of Big Boy 4014 with us on Facebook. We thought you all took some great photos of the locomotive, the train, and the people surrounding it. Thank you for sharing these photos with us.
Our Photos of Union Pacific's Big Boy 4014 in Sedalia
One thing many Sedalian's know is Randy Kirby, aside from being the voice of KSIS radio news, is also a really great photographer. While out covering Big Boy 4014's appearance in Sedalia on Tuesday, August 31, 2021, he took some excellent photos of the event and we're sharing them with you here. Thank you, Randy. - Rob Creighton, Townsqaure Media Sedalia/Warrensburg