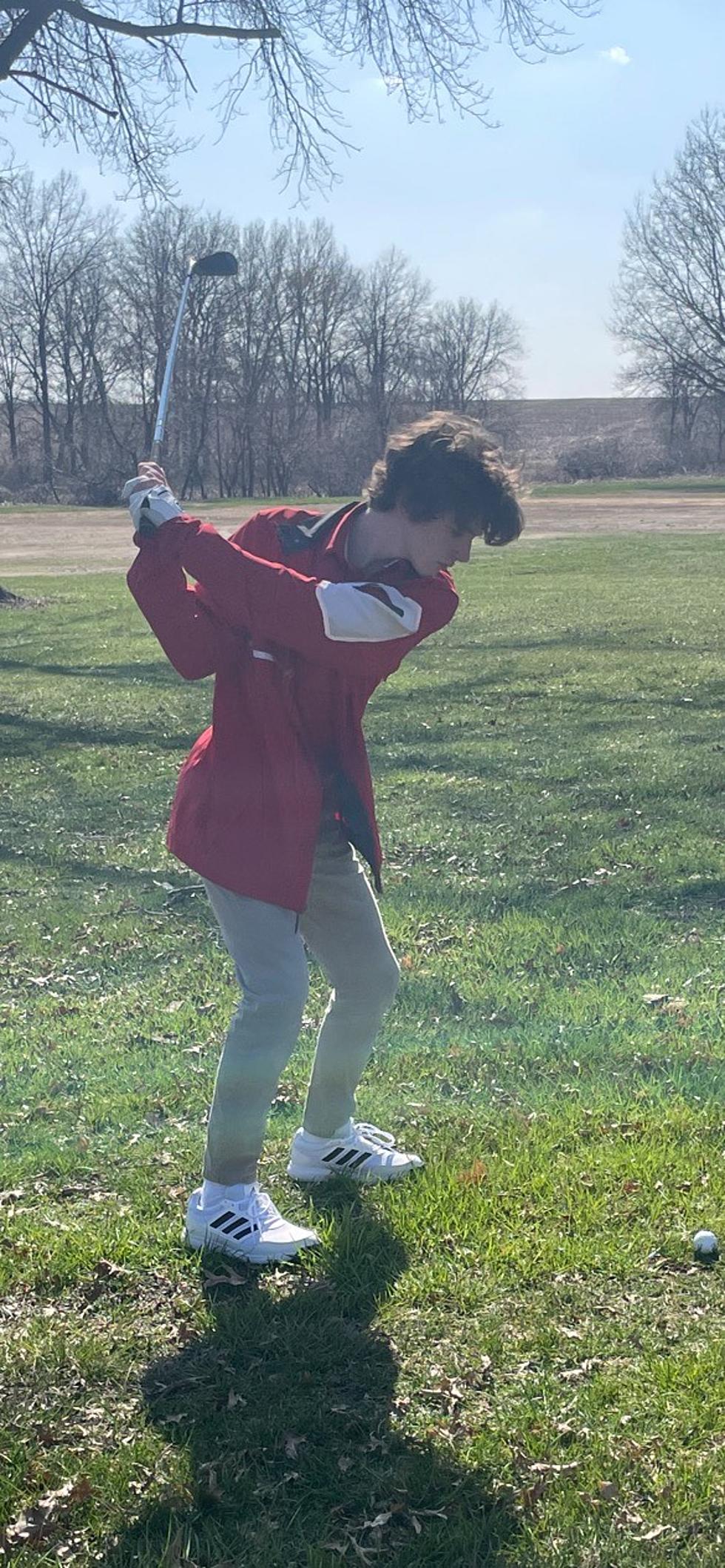 Sacred Heart Kicks Off Golf Season At Tipton
Freshman Thomas Jenkins
The Sacred Heart Boys Golf team kicked off their season Monday afternoon at Tipton with a strong showing and the win.
Luke Jenkins shot a one over par 36, for first place, Zander Jackson landed second-place with a 45, Eli Smeltzer placed fourth with a personal best 49, tied for six place was Thomas Jenkins with a 59 and Spencer Ashbacher shot a personal best 53.
The Gremlins next action is this Thursday at The Cole Camp Quad with Green Ridge and Eugene.