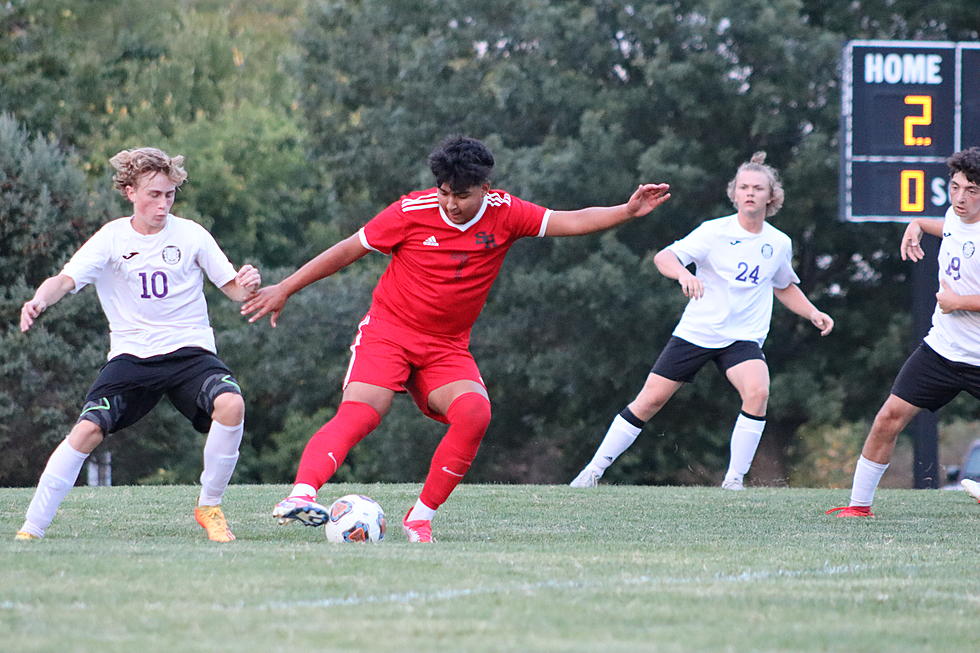 Sacred Heart Soccer Undefeated in Kaysinger Conference
senior Andres Vanegas
The Sacred Heart Gremlins soccer team remains undefeated in conference play after Thursday night's 7-0 shutout of Green Ridge.
The Gremlins came out strong in the first half of the contest, scoring 6 goals by 4 different players. Senior George Bain was first on the scoreboard with a goal about 12 minutes into the game.
Just seven minutes later, fellow senior Jackson Manning scored. Sophomore Gabriel Malacara hit the back of the net before George Bain scored his second goal of the evening. Jackson Manning scored another goal with 2 minutes left in the first half and just before halftime, he sent a perfectly placed ball for senior Marcel Walton to blast past the goalie.
Senior Jackson Manning completed his hat trick just after the second half started. The Gremlins kept the Green Ridge goalie busy all night as he had an impressive game stopping many shots on goal. The entire Gremlin team earned playing time in the second half as the Gremlins ran down the clock to win 7-0. Senior Traven Wheeler was credited with 2 assists.
Sacred Heart travels to Kansas City Lutheran Friday, Sept. 22. The varsity game begins at 4:30 p.m.