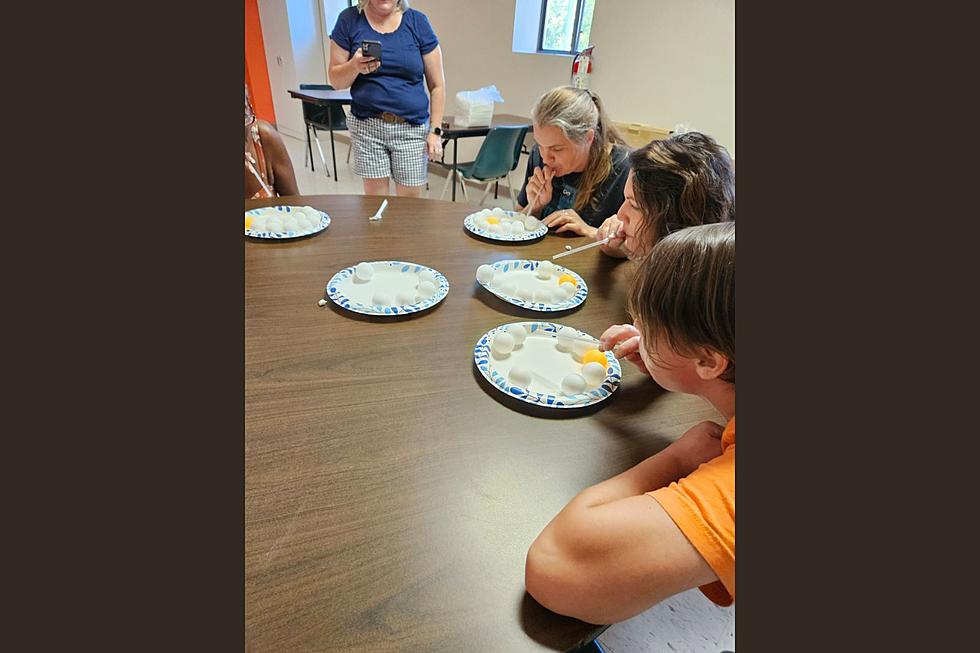 Play Minute To Win It Games and Help Open Door Service Center
Open Door Service Center
Remember that show on NBC thirteen years ago called "Minute To Win It"? It was a game show where contestants tried to win money by competing in 60-second challenges with household objects for a shot at the big money. It was hosted by Guy Fieri. Well if you ever thought it would be fun to do that, Open Door Service Center has your shot to experience the thrills of victory and the agony of defeat on Saturday, September 9. The best part it's all for a good cause.
It's Open Door's Minute to Win It Adult Game Night Challenge. Get your team together and head over to the Sedalia Shrine Club for a night of fun, silly, games. Of course, the big prize is the bragging rights for the victors.
The cost is $120 for a team of up to six adults. Best of all the proceeds will go to help Open Door fight hunger in Pettis County. In addition to the games, there will be door prizes, fun cash side games, raffle baskets, a 50/50 raffle, concessions, and more fun!  So bring your wallet, open it, and help Open Door help Pettis County residents meet their basic needs.
You bet we'll have a Townsquare Media/Awesome 92.3/Kix 105.7/KSIS associated team at the event captained by our own Mike Pettis. I'll be there too on the team. So get your team together and let's have a friendly competition and some fun together on September 9, 2023.
Open Door thanks its sponsors of the event: Duke Manufacturing, Interstate Studio, Heartland Coca-Cola, WK Chrysler, Jeep, Dodge, and of course my employer Townsquare Media.
You can learn more about Open Door's Minute to Win It Adult Game Night Challenge at their Facebook event page here, and you can register your team here
See you on Saturday, September 9 for some goofy, good, fun. Check out the Minute to Win It flyer here.
LOOK: The best minigolf in every state
Using 2022 data from
Tripadvisor
,
Stacker
compiled a list of the highest-rated minigolf courses in all 50 states including Washington D.C.
LOOK: Do you know these iconic quotes from '70s TV shows
Stacker
looked through the vast array of groundbreaking 1970s television and identified 25 of its most iconic (and most memorable) quotes.