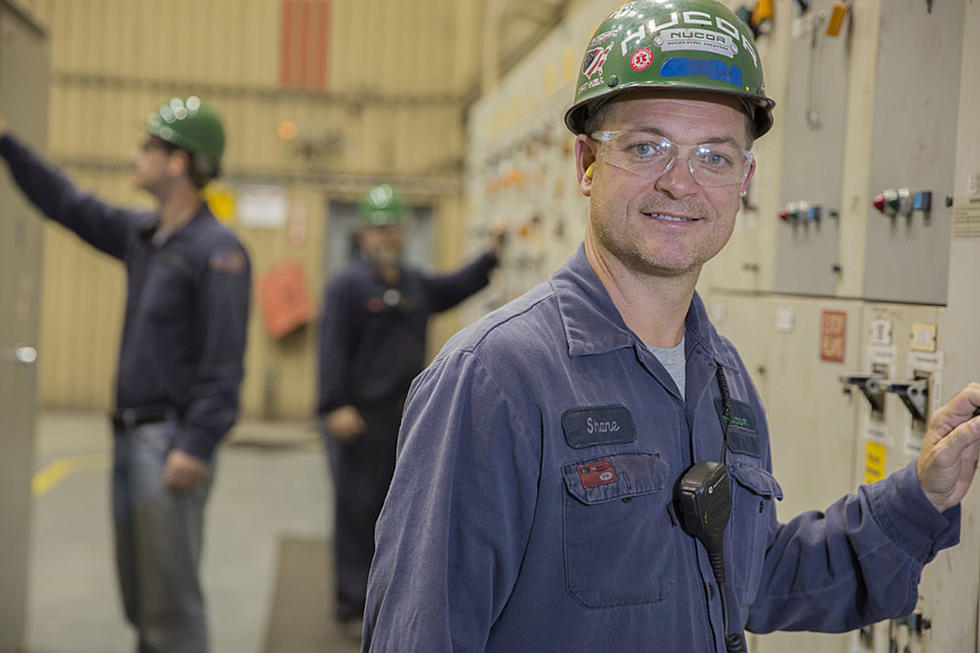 Over 2,300 Applicants for 250 Sedalia Nucor Jobs
Getty Images
When a good thing comes along you usually get a good number of responses to it but who would've thought it would have turned out like this? With 250 new jobs on the line for Nucor Steel in Sedalia comes an amazing number of job applicants.
According to a story from the Missouri Net, more than 2,300 have applied for the 250 positions that will start in November at the Nucor plant in Sedalia. With plant still being constructed, approximately 500 workers are on the scene trying to put everything together for the massive $400 million dollar plant.
According to Sedalia-Pettis County economic development executive director Jessica Craig , currently the number hired for the 250 spots stands at 153.
The average salary for a Nucor steelworker is about $65,000.
According to State Department of Economic Development (DED) Director Rob Dixon, Nucor, along with the state Department of Economic Development, are working with State Fair Community College to train individuals so they'll be ready to start the first day.