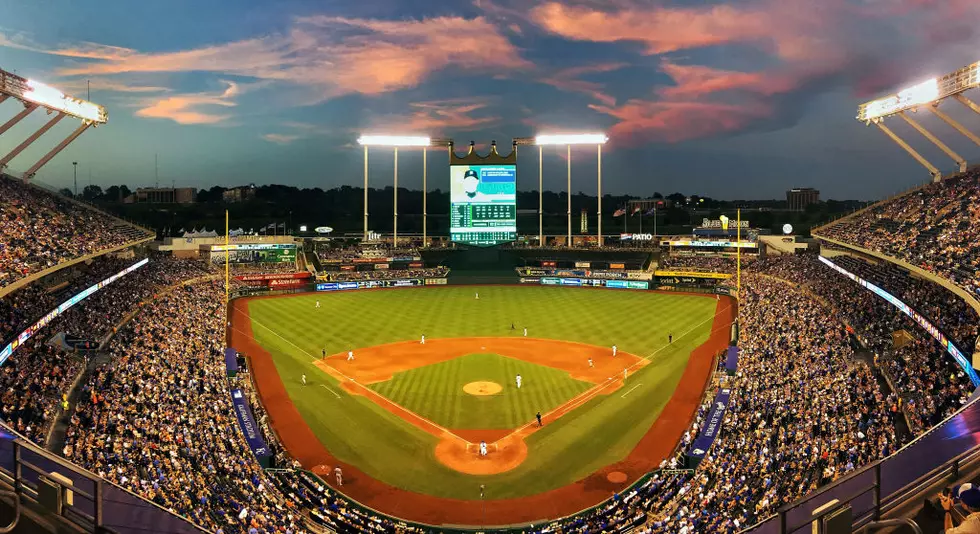 Kansas City Royals For Sale?
Getty Images
Multiple news outlets are reporting that owner David Glass is looking to sell the Kansas City Royals. According to KCTV 5 The Athletic's Ken Rosenthal and Jason Stark are reporting that Glass is in negotiations with a group led by Kansas City native John Sherman, who is a minority investor in the Cleveland Indians.
Sherman is a successful businessman who has started and developed two successful Kansas City based businesses. He is also on the board of trustees for the Ewing Marion Kauffman Foundation. 
According to the foundation's website "Mr. Sherman has served and supported the Kansas City community extensively. His philanthropic work has primarily been in education, focused on narrowing the educational opportunity gap for the underserved. He serves as Chair of the Board of Directors for both the Civic Council of Greater Kansas City and The Truman Presidential Library Institute. He is also on the Board of Directors of the University of Missouri – Kansas City (UMKC) Foundation and Teach for America Kansas City. He is a trustee of the Kauffman Foundation, UMKC, and MRIGlobal."
Mr. Sherman sounds like a good man who whose given a lot back to Kansas City. And it sounds like he could be a good steward of the Kansas City Royals. That said, the Royals need more than a steward. They need more than someone to pay the bills, field a team, and watch the bottom line.
I've always said you can't run a baseball team like Walmart. At times under former Walmart executive David Glass that seems to be how the franchise was run. Anytime players got more expensive, or had some success, off they went to become some other team's superstar while the team just sort of sputtered along.
The Royals need an owner who wants the team to be successful, and successful in Kansas City. I've rooted for the Royals along time. I've watched them go from a very competitive team in the late 70's and 80's to cringe-worthy seasons in the 90's and 2000's. David Glass did finally win a series for Kansas City, but now we're back to that cringe-worthy baseball. Everyone hoping that next year will be the year.
Well, every year should be the year. There should be players to be excited about. Great baseball on the diamond. And a reason for the most casual Royals fan to want to watch the games at the park and on the TV. Making the playoffs should be the goal every year, and fans should be disappointed if the Royals can't clinch a wild card birth.
If Mr. Sherman and his investors buy the Royals I hope that's their goal. If it's not, it'll be damn long drought before the Royals bring home another crown from the World Series. Royals fans deserve better than that kind of owner.