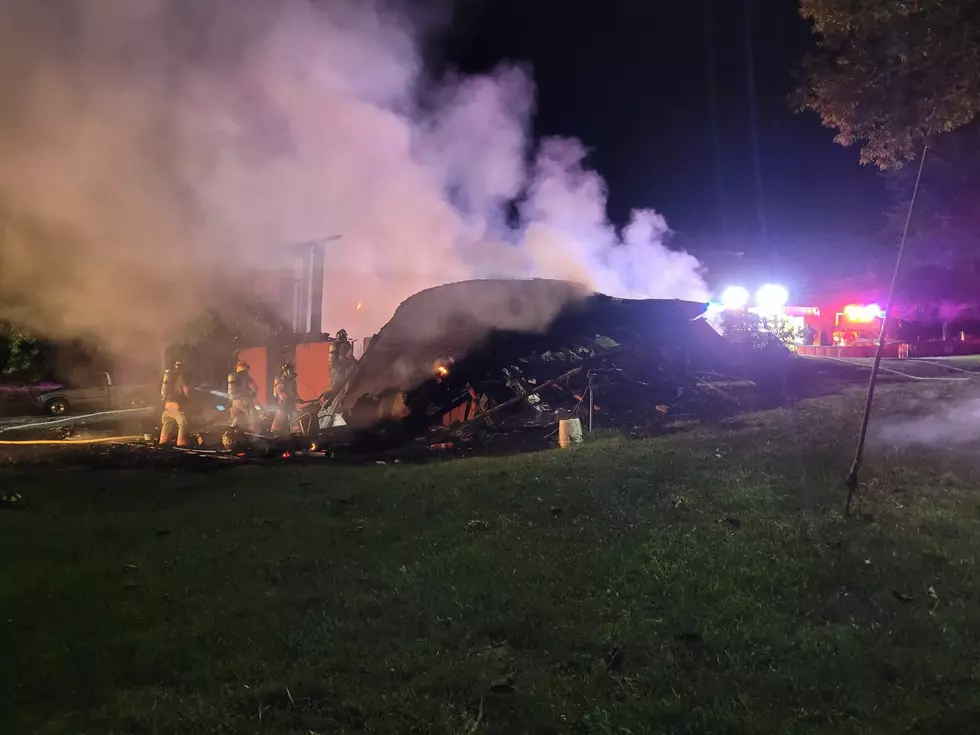 One Man Airlifted to Hospital After JoCo House Fire
Johnson County Fire Protection District
The Johnson County Fire Protection District responded to a late-night house fire in rural Johnson County Sunday.
One male was injured and airlifted to an area hospital following the fire, which was reported at 11:03 p.m., in the 600 block of NE 400 Road, north of Montserrat.
At the time of the initial report, the house was fully engulfed with one male trapped inside of the residence. A short time later, the male was reported to have exited the structure.
Three JCFPD stations responded to the incident. It took approximately one hour to bring the fire under control. One JCFPD firefighter received medical treatment at the scene but was not transported for additional treatment. The District left the scene at 4:19 a.m., this morning.
The cause of the fire is being investigated by the Missouri State Fire Marshal with assistance from the Johnson County Fire Investigation Unit.