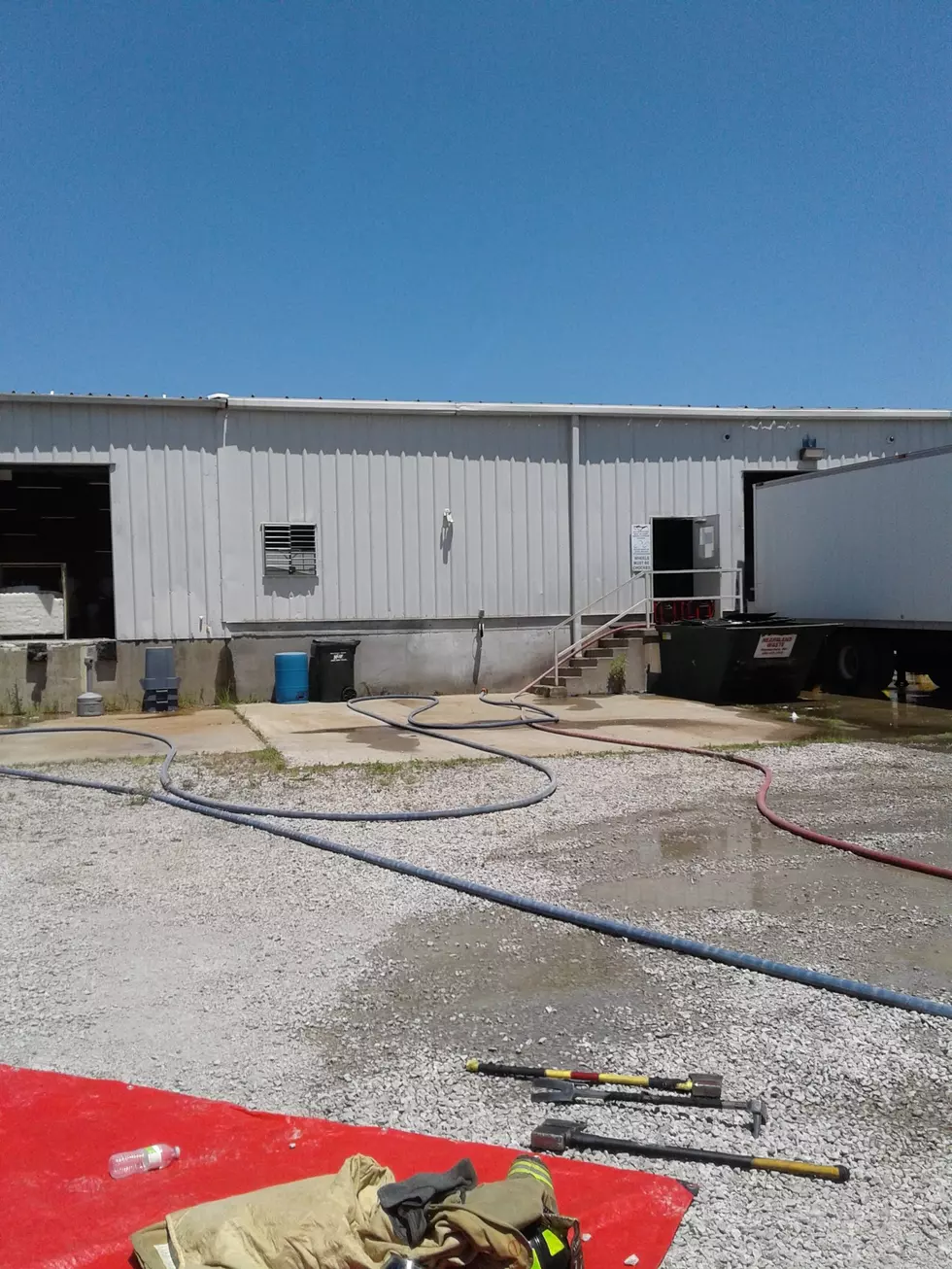 Warrensburg Structure Fire at 'Rise Community Services' Under Investigation
Warrensburg Fire
Wednesday at 12:12 p.m., the Warrensburg Fire Department (WFD) was dispatched to a commercial structure fire at Rise Community Services, 607 North Ridgeview Drive.
The fire was contained to the east warehouse building, in part to the activation of the automatic fire sprinkler as well as the quick actions of first arriving crews making entry for quick extinguishment, said WFD.
All occupants were safely evacuated and no injuries were reported. The fire was marked out at 12:28. Due to the large volume of smoke, the entire building needed to be ventilated.
The fire is still under joint investigation by the Missouri State Fire Marshal's Office, the Johnson County Fire Investigation Unit, Warrensburg Police Department and Warrensburg Fire Department.
WFD was assisted on scene by the Johnson County Fire Protection District, Johnson County Ambulance District, Warrensburg Police Department, Warrensburg Public Works, Missouri State Fire Marshal and the Johnson County Fire Investigation Unit.
"This fire highlighted the value of automatic fire sprinkler systems and the best water is the fastest water. The sprinklers did not extinguish the fire, but it did contain it until arrival of fire crews. Sprinklers save lives and property. Also, great work by the staff of Rise Community Services for a quick evacuation and accountability of their employees and staff," WFD said.
According to Rise's website, "The goal of Community Networking is skill advancement to promote independence and self-sufficiency both at home or in the community. Skill advancement activities can include:
*Cooking
*Shopping
*Laundry
*Budgeting
*Paying bills
This service is designed for staff to coach participant in learning how to do specific tasks."