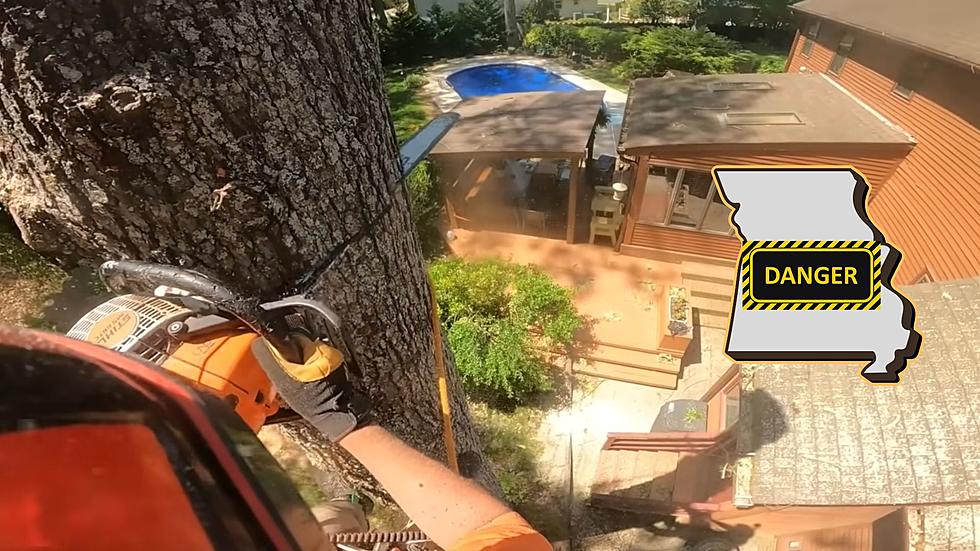 Of the Most Dangerous Missouri Jobs, A Couple are Surprising
Really Tall Tree Guy via YouTube/Canva
I do not have a dangerous job unless I accidentally drop my headphones on my foot. Don't laugh. It happens and it hurts. However, there are some very dangerous Missouri jobs and some on the top 10 list are a little surprising to me.
There's a brand new list of most dangerous jobs in America that was just shared by USA Today. Not all apply to Missouri specifically, but most of them do. Here are the top 10 occupations you can have in the Show Me State based on accident statistics.
10. Lawn service and landscaping workers
9. Farm equipment mechanics
8. Underground miners
7. Truck drivers
6. Agricultural equipment operators
5. Roofers
4. Logging workers
3. Farm and ranch workers
2. Pilots
1. Tree trimmers
Two that I found surprising are farm equipment mechanics and tree trimmers. It does make sense when you think about it. Dealing with heavy equipment brings with it inherent risks especially with farm utilities that have a lot of very sharp tools. I was completely taken back that tree trimming would be the most dangerous job in Missouri, but it does make sense when you factor in how many people have work done on their trees and the difficulty of managing limbs (and gravity) well.
The rest of the list shared by USA Today is interesting with painters making the top 25 and even fuel station employees. It's another reminder to be careful as you go about your daily work. It's a dangerous world out there.
10 Most Dangerous Jobs In Texas