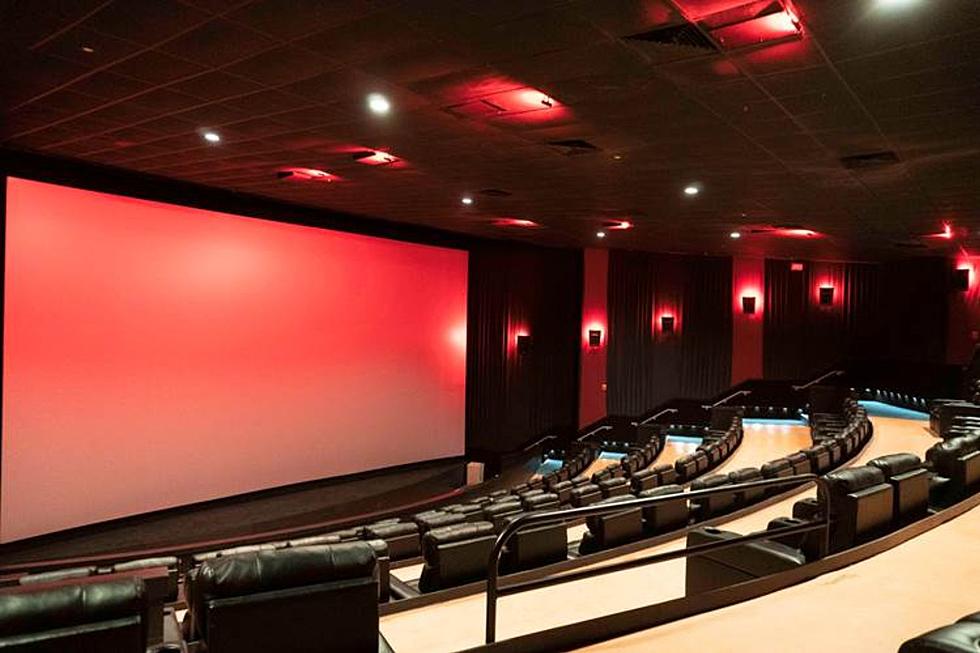 Movies, Bowling, Kid Friendly Theater In New Missouri Multiplex
Grand Screen (B&B Theatres)
B&B Theatres, which manages the Galaxy 10 Theater here in Sedalia, is bringing what I'd call their movies plus entertainment concept to suburban St. Louis. While those of us in small-town Missouri are once again left with our noses pressed up against the lobby glass wishing B&B, AMC, or anyone would think about updating their smaller market theaters with any kind of amenity that came after the invention of stadium seating in the late 90s.
B&B Theatres is getting set to debut the B&B Theatres Creve Coeur West Olive 10 on May 18, in what used to be the AMC West Olive 16 according to St. Louis Sprout & About. Let me tell you, this may very well be a look at what all movie theaters will look like in the future.
First, the theater in Creve Coeur has been shrunk from 16 screens to ten. However, B&B Theatres, I'd assume is making excellent use of the space for other things.
First is what the chain calls ScreenPLAY! ScreenPLAY! is a theater designed for families with small children and it includes a playground in the theater. B&B will offer children the opportunity to show up 30 minutes prior to showtime to enjoy employee-supervised playtime. Additionally, there will be a custom preshow with music, games, and tips for how to be a great movie-goer which will air before the playground closes.
The largest auditorium in the complex will be for B&B Theatres Grand Screen with ScreenX and DTS:X.  Those into a premium cinema experience probably know what all that brand name marketing mumbo-jumbo means.
For those, like myself, that need a translation. Think of watching blockbuster films on a huge curved screen with a massively immersive sound system. Also, in that auditorium, they'll be able to play films in ScreenX, that's a multi-projection platform that projects the film in front of you, and on either side of you, it's an immersive viewing experience.
The theatre will also contain a throwback, The Lyric. It's a high-end intimate auditorium designed as a rentable venue for private events. The theatre chain plans on running a mix of indie films, classics, and first-run movies in this space.
In addition to the movies, the theater will include an arcade, the theatre's B-Roll bowling concept with 10 bowling lanes, dining, and a rock climbing wall called ValoClimb which combines motion tracking and projected graphics to turn the rock climbing wall into an arcade game all it's own.
I believe this is where the movie theater experience is heading. More amenities. More activities to make going to the movies a night out. An experience. Something beyond going to the movies. Yet, for now, for anything like this experience, you'll need to head to the city to find anything like it.
LOOK: The Most Famous Actor Born Every Year
LOOK: The most famous actress born the same year as you
Many of the actresses in this story not only made a name for themselves through their collection of iconic performances, but also through the selfless, philanthropic nature with which many of them approached their stardom. In an age of flipping the script on societal norms, many of these actresses are using their voices and platforms to be advocates for those who are otherwise unheard.