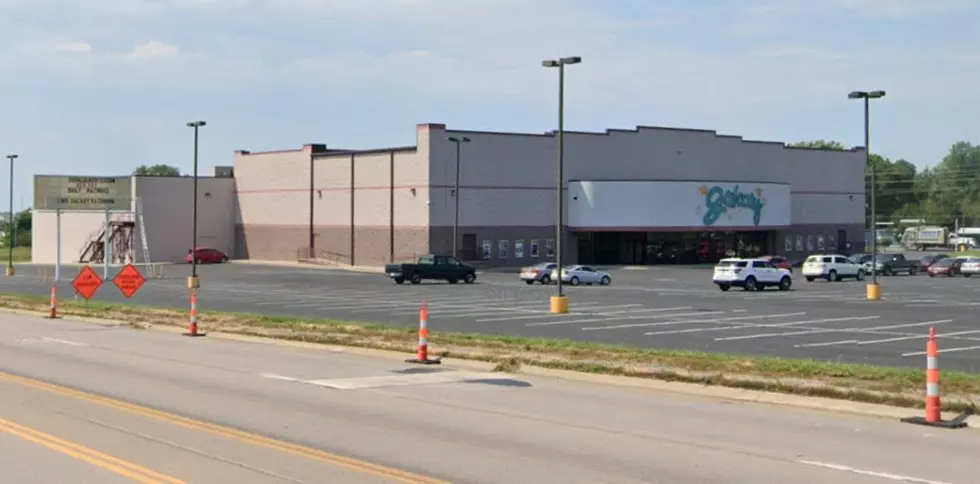 Sedalia's Galaxy 10 Theatres Helps B&B Chain Become Fifth Largest in the U.S.
Google
About ten months ago B&B Theatres expanded to Sedalia by signing a contract to manage the ten-screen Galaxy Theatres. That contract, along with a variety of other acquisitions has propelled B&B Theatres based in Liberty to become the fifth largest theater chain in the United States. This is according to a B&B Theatres press release. And that's an achievement as the theater industry has faced significant challenges in the wake of the coronavirus pandemic.
Over the past two years, B&B Theatres continued to work on previously committed to projects where they could. And assessed and took advantage of opportunities brought to them by investors and communities when possible. That work helped B&B add 120 screens to their portfolio in the past 18 months.
Aside from the Galaxy 10 management contract, B&B Theatres has been busy. In Missouri. The company took over and re-opened the iconic and historic Main Street of Kansas City Theaters in the Power & Light District. Acquired the West Olive 16 in Creve Coeur expanding the chain's St. Louis presence. And remodeled their theaters in Grain Valley.
Another notable milestone for B&B Theatres was taking over the operation of the 13 screen theater complex at the Mall of America in Minneapolis, Minnesota. Additionally, B&B Theatre's expansion put the company in five states the company previously didn't have a presence in. And the chain's remodeling and acquisitions have allowed the company to offer recliner seating at 80% of its theaters.
In a release, Bob Bagby, President & CEO, said, "I am so appreciative of all of our vendors, landlords, bankers, member of Congress, studios, our B&B employee family, and our incredible guests who stuck with us through these unprecedented times. I believe in the future of the BIG screen and am honored to now be the largest family-owned theatre circuit in the country. My family and I will never forget the support that we received these past two years, and we look forward to continuing our growth as the fourth generation of our family business helps lead us into our next century".
It hasn't been easy for theater exhibitioners either. About a year before B&B Theatres reached an agreement to manage the Galaxy, in the middle of the pandemic, the Galaxy Theatres joined a campaign the National Association of Theatre Owners was running called #SaveYourCinema. And one of America's largest theater chains, AMC Theatres, almost went bankrupt.
So B&B Theatres' story of growth in the middle of the pandemic is amazing. And I think we're particularly lucky they're here in Sedalia running the Galaxy 10. I'm not sure the movies would have survived in Sedalia otherwise. And that would be a huge bummer.
Sedalia Needs an Entertainment Complex Like This One in Rolla
One of the top things you told us Sedalia needs is more entertainment options for families. Sure, we have Leisure Park. But with Gokarting and Mini Golf being the main attractions, it's not that great a destination for the cold weather months. Rolla has an entertainment complex called the Zone that offers everything from Air Hockey to Skee Ball. Bouncy Houses to Roller Skating. A complex like this downtown in an old warehouse might be one of the things to help downtown come alive. Check out these pictures from
The Zone in Rolla
.
You Can Rent This Airbnb in Sedalia for the State Fair
Lots of people come to Sedalia for the Missouri State Fair. Some like to camp on the fairgrounds. Others check in to one of our local hotels. But what about Airbnb accommodations? There are many in the area if you don't mind driving in from Knob Noster, Warrensburg, or other towns. However, choices close to the fair in Sedalia are limited. This nice little home sleeps up to six and as of January 2022 is available for the entire Missouri State Fair for just over $2,800.00. You can learn more about this air b n b rental
here
.