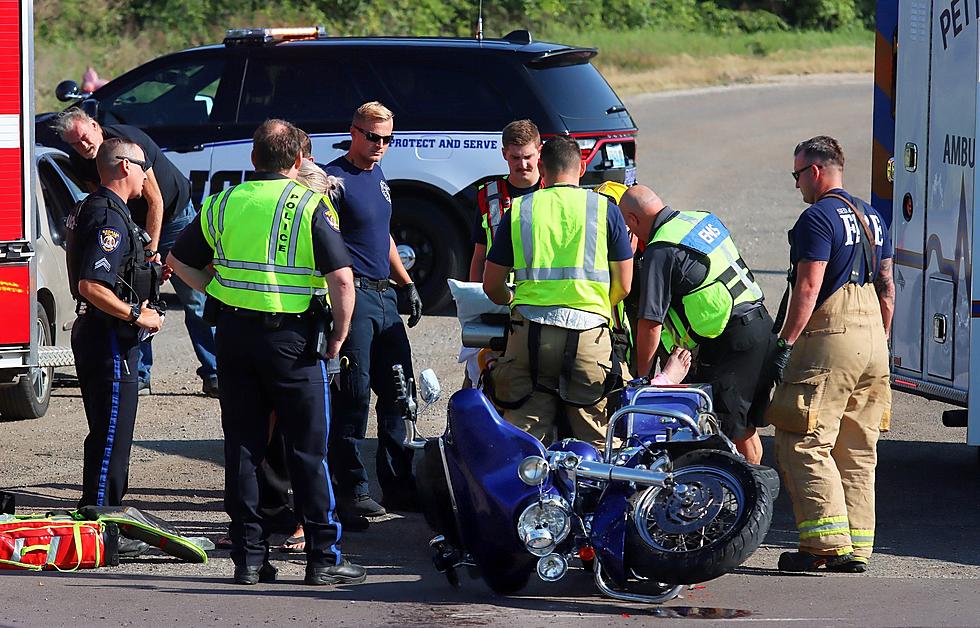 Motorcyclist Injured in Collision at 32nd and Clinton Road
Randy Kirby
Sedalia Police, Sedalia Fire and PCAD responded to 32nd and Clinton Road Wednesday morning around 9:30 for a two-vehicle crash.
According to the SPD's report, a 2018 Nissan Altima, driven by Kortney Suzette Kreisler, 26, of Pettis County, was eastbound on 32nd Street, attempting to make a left turn onto Clinton Road, when Kreisler pulled into the path of a westbound 2015 Harley-Davidson, driven by Robert A. Ekstrom, 43, of Pettis County. The Altima collided with the Harley.
Kreisler told police she didn't see the motorcycle. She was not injured in the accident.
Ekstrom told police he was westbound on 32nd at Clinton Road, when the Altima turned into his path of travel and collided with him. Ekstrom sustained injuries to arms and legs, and was transported to the University of Missouri Hospital in Columbia by PCAD.
Police spoke with a witness who was stopped at Clinton and 32nd, and saw the Altima pull into the path of the Harley.
In addition, the collision was captured on dashcam of a nearby police cruiser. The video shows that the motorcycle had a working headlight on at the time of the crash.
Failed to yield
LOOKING UP: 40 Breathtaking Images Of The Perseid Meteor Shower Around The World
According to
NASA,
the Perseid meteor shower is "considered the best meteor shower of the year." The show typically peaks mid-August. For 2023, the shower peaked around the world between Aug. 12-14. The latest edition of the meteor shower created an extra special light show in the sky. Here is what the Perseid meteor shower looked like across the globe.