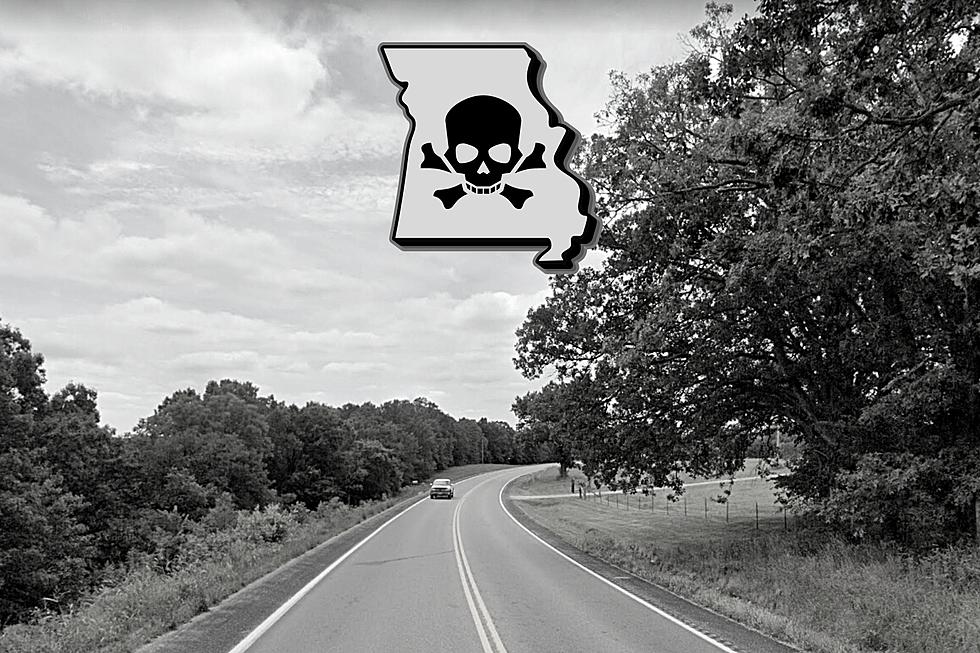 Missouri's Most Dangerous Road Took 179 Souls in a Decade
Google Maps Street View/Canva
When it comes to most dangerous roadways in Missouri, there really isn't a debate who the ultimate villain is. It's a highway that runs almost the entire length of the state and over the period of a decade claimed more than 179 souls.
I've driven this highway what feels like a zillion times in my life and it's no surprise at all that the most dangerous road in Missouri based solely on statistics is Highway 63. Only In Your State just shared an article which has repeated the same story for decades and that it's by far the most dangerous roadway in Missouri. Dangerous Roads says the same thing.
I now do my best to avoid the parts of Highway 63 that are 2-lane only. As a matter of fact, I avoid Highway 63 whenever possible. It seems the most common part which I still find part of my travels is the area between Columbia and Jefferson City.
As Dangerous Roads and numerous other outlets mention, there were a stunning 179 fatalities in a decade on Highway 63.
But, why so many deaths there?
The lack of safe intersections gets called out all the time as many complain about the few safe places to enter or exit Highway 63. I always dread what are nearly blind corners along the 2-lane part of Highway 63 when you crest a hill. I have lost count how many times I've had to seek refuge on the shoulder when someone is trying to pass where they shouldn't.
It's the reigning king of bad highways in Missouri and the sad death toll doesn't appear to be slowing down anytime soon despite efforts to improve parts of it at least.
20 States With The Worst Roads In The Country
See the Must-Drive Roads in Every State