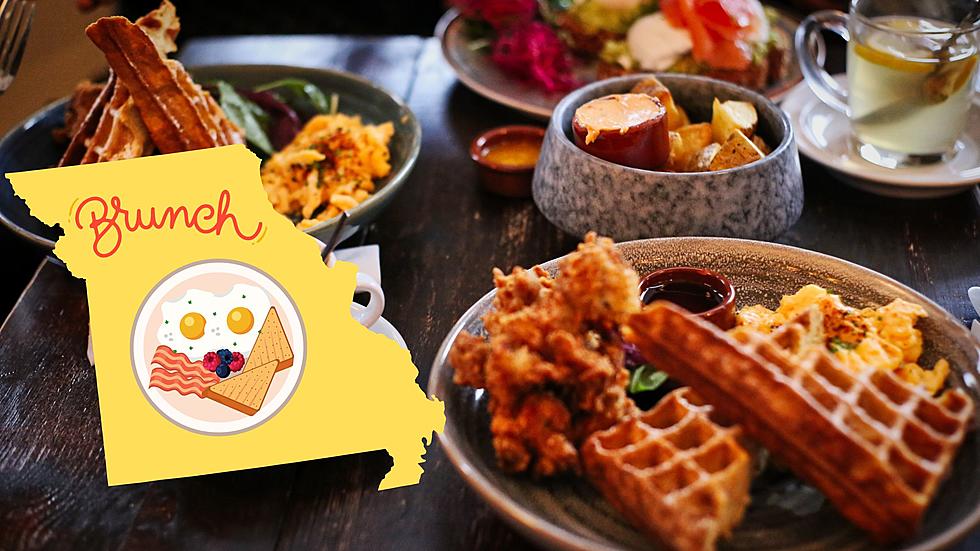 Missouri's Best Brunch Spot will leave you STUFFED
Canva.com
This brunch spot in Missouri is an all-you-can-eat DREAM and it was named the Best Sunday Brunch in the Show-Me State, here is where you can find this incredible restaurant...
Missouri's Best 2023 gave the award for the Best Sunday Brunch to a place called Jolly Rogers Grub & Grog in the Lake of the Ozarks. I have never been to Jolly Rogers Grub & Grog so I can't speak from first-hand experience but after looking over their website I can say I have added it to the top of my "Must Try in Missouri List" Here is what they say on their menu...
"Assorted Fresh Fruit, Made to order omelets, eggs, burritos, French toast, waffles and pancakes.Scrambled Eggs, Cheesy Eggs, Hashbrowns, Biscuits & Gravy, Bacon, Sausage, Assorted Pastries, Assorted Breads & Jellies . … Made to order Steaks and eggs, Made to order Fajitas, Made to order Eggs Benedict, Cajun Corner, Bread Pudding, Build your own mac and cheese, NEW Hibachi Grill, Build your own donut station...Of course don't forget our bottomless mimosas ($20) and bloody mary bar ($12.25). Bloody mary bar is available Saturdays and Sundays. Bottomless Mimosas any morning of the week."
Dear lord...Doesn't that sound amazing?!? You get all of that for $28 per adult on a Sunday, and the pictures to go with it on their website look mouth water, click here to check it out for yourself!
Brunch wasn't a big deal growing up in the midwest, but I feel like over the last decade brunch has become a go-to meal for friends and families to gather over. If you are doing a weekend at the Lake of the Ozarks and you went HARD on a Saturday night, Jolly Rogers Grub & Grog seems like the place to cure whatever pains you're feeling on a Sunday morning.
LOOK: 15 Discontinued McDonald's Menu Items