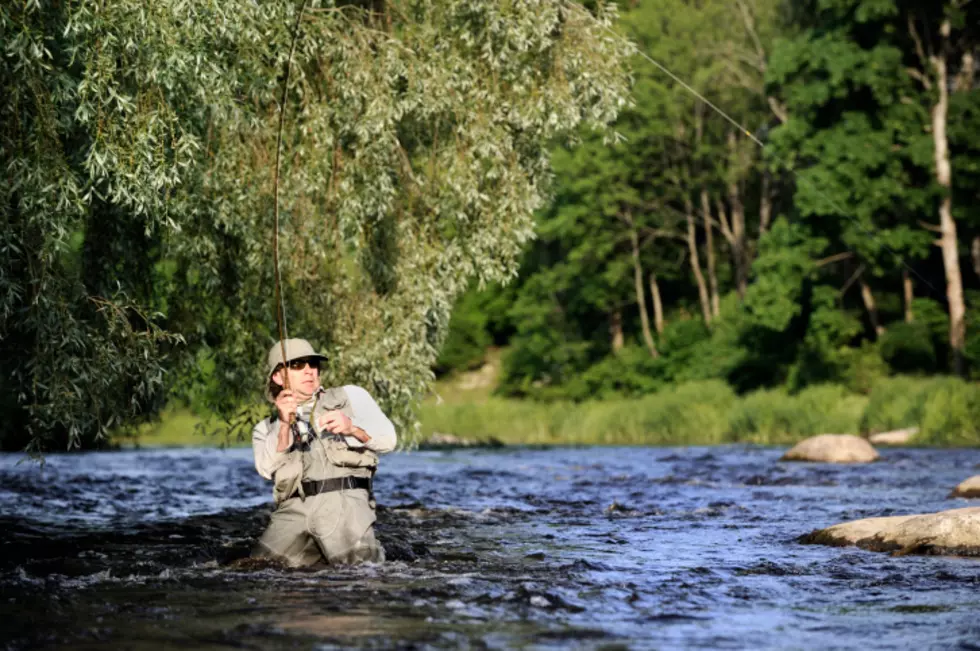 Make Fishin Plans With Dad and the Sedalia Parks and Rec
Timur Nisametdinov
So as you may or may not remember, Father's Day will be here before you know it.I mean, don't PANIC yet, you've got a little time.  But that's the thing, isn't it - time is the one thing you can never get enough of, and it's the one thing you can't get back.
Over the years, I've gifted my Dad so many things.  Cards, clothes, hats, toys, lots of stuff.   Most of the time, I kind of miss the mark when it comes to gift giving, if I'm being honest.   I did get it really right one time when I named a star after him, but a lot of the  time, it's just stuff, you know?  More things.  Just items that take up space.
Is that what your Dad really wants? Most Dads I know just want a little more time with their kids and the rest of their family.  Or maybe some time to relax, to decompress, and have fun.  I think you know where I'm going with this - come on down to Sequeville, dear reader!  Now I have spotted an opportunity for you to spend some quality time with Dad doing something he loves,  with no cost.
Yep, it's fishin' time!  The Sedalia Parks is having a big party for Dad at Clover Dell Lake.  And it's free to enter!  You could walk away with a great prize!   And the best bit, you get to spend some quality time with Dad, fishin' and tellin' stories for about an hour.
I bet he'll remember that a lot more than he will the #1 Dad mug.  Well, he'll still like the mug if that's what you got him.  But you've still got time to get registered, maybe it can be a double whammy!
Fishingly yours,
Behka
LOOK: 20 of the biggest insects in the world
Stacker
compiled a list of 20 of the biggest insects in the world using a variety of news, scientific, and other sources.