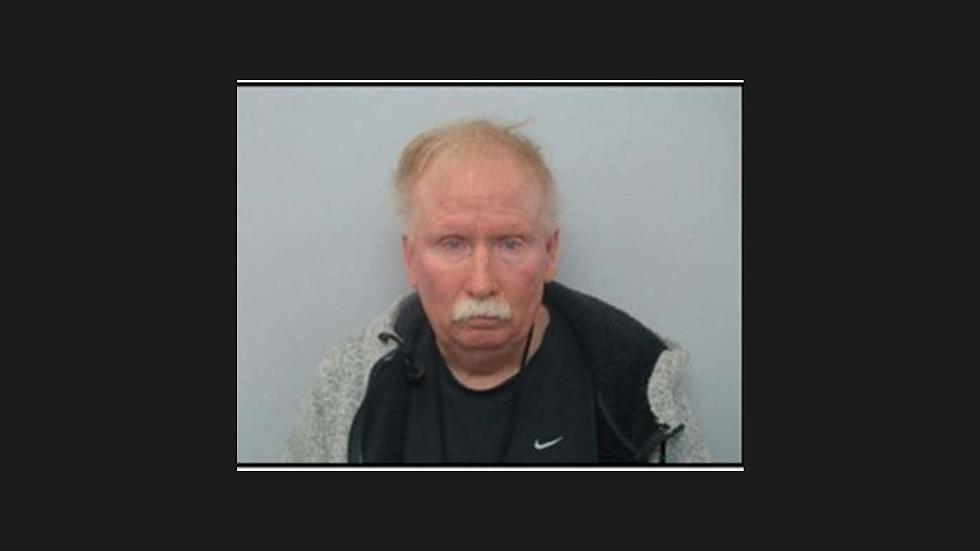 Last Week Was A Good One for Warrensburg's Most Wanted Monday
Key West Police Department
At the end of December, Warrensburg Police started a feature on their Facebook page called Most Wanted Monday. Last week time ran out for four of the wanted on the list.
Warrensburg Detectives spent last week going through all the tips they've received about the subjects they're looking for and coordinating with other law enforcement agencies far and wide to hold these alleged criminals accountable for what they've been accused of. This is according to a post on their Facebook page.
The Monroe County Sheriff's Office Swat Team in the Florida Keys along with the Key West Police Department helped capture Steven Pope.  Pope, 74, was wanted for four counts of statutory sodomy.
Less than 24 hours after receiving notification Pope might be in Key West, the Key West Police Department immediately began scouring the island for him and the vehicle he was last known to drive. Police resources and tips led police to the hotel Pope was staying at and the Key West Police Department's Special Response Team was called after Pope barricaded himself in the room. After two hours police entered the room and captured him. This is according to the Key West PD's Facebook page.
Sparks, Nevada Police helped capture Edwin "Bill" Fischer, 57, last Tuesday afternoon. Fisher was wanted for five counts of statutory sodomy, three counts of sexual abuse 1st degree, and sexual exploitation of a minor.
Canton, Illinois Police helped capture Eric Glen Miller, 34, on Thursday of last week. Warrensburg Police say your tips on this suspect led Warrensburg Police Detectives in the right direction and aided in finding Miller.
Additionally, Warrensburg Police report Byron James Boka, 44, wanted on statutory sodomy and two counts of child molestation 1st degree is now in custody.
Warrensburg Police are still looking for last week's Most Wanted Monday subjects Holli Lyn Milak, 51, for three counts of endangering the welfare of a child involving drugs 1st degree and forgery. And Jason Boyd Vacek for 2 counts of a parole violation. Check out the Warrensburg PD's Most Wanted Monday Facebook post here:
All suspects are presumed innocent until they are proven guilty in a court of law.
LOOK: Here are the pets banned in each state
Because the regulation of exotic animals is left to states, some organizations, including The Humane Society of the United States, advocate for federal, standardized legislation that would ban owning large cats, bears, primates, and large poisonous snakes as pets.
Read on to see which pets are banned in your home state, as well as across the nation.
LOOK: What major laws were passed the year you were born?
Data for this list was acquired from trusted online sources and news outlets. Read on to discover what major law was passed the year you were born and learn its name, the vote count (where relevant), and its impact and significance.