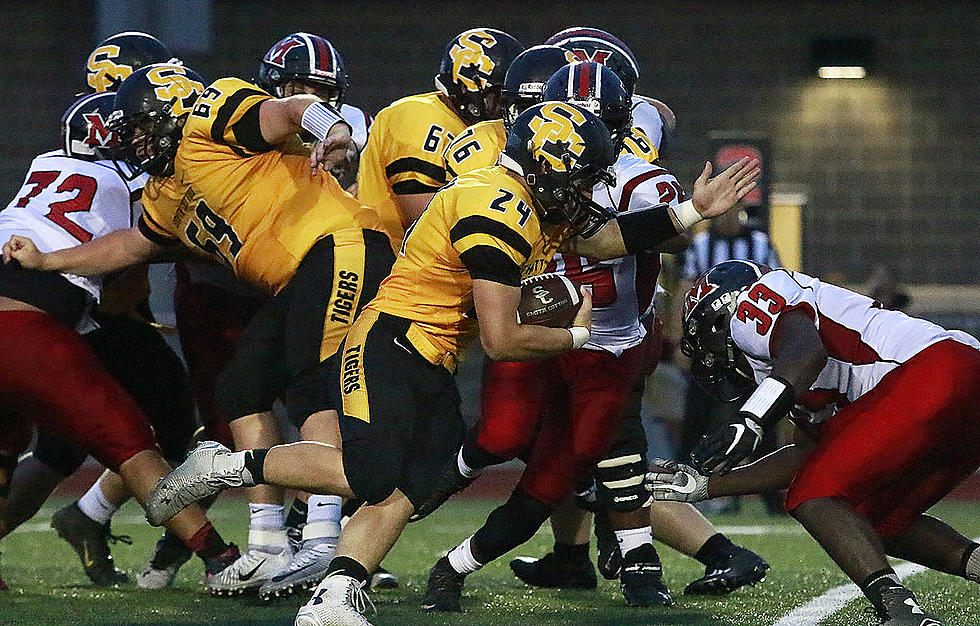 Last Regular Season Home Game for Smith-Cotton Football
Townsquare Media
The Smith-Cotton Tigers will wind up their 2018 football regular season Friday, October 19 at the Jennie Jaynes Complex as they host the Kansas City Center YellowJackets.
Last year it took one 4th quarter touchdown to go ahead and another TD to cement a win for the Tigers to beat Kansas City Center, 43-32 and an undefeated 9-0 regular season record and the West Central Conference title.
It's been an up and down season for the Tigers. They started off the schedule with a 21-14 home win against Moberly High School back on August 24, just five days after the end of the Missouri State Fair.
Going into tonight's game, the Tigers record is 3-5. In the Class 5, District 4 standings, they're tied with Holt High School. (Wentzville)
Here the current standings for Class 5, District 4:
With district games starting Friday, October 26, the Tigers could host a first-round game.