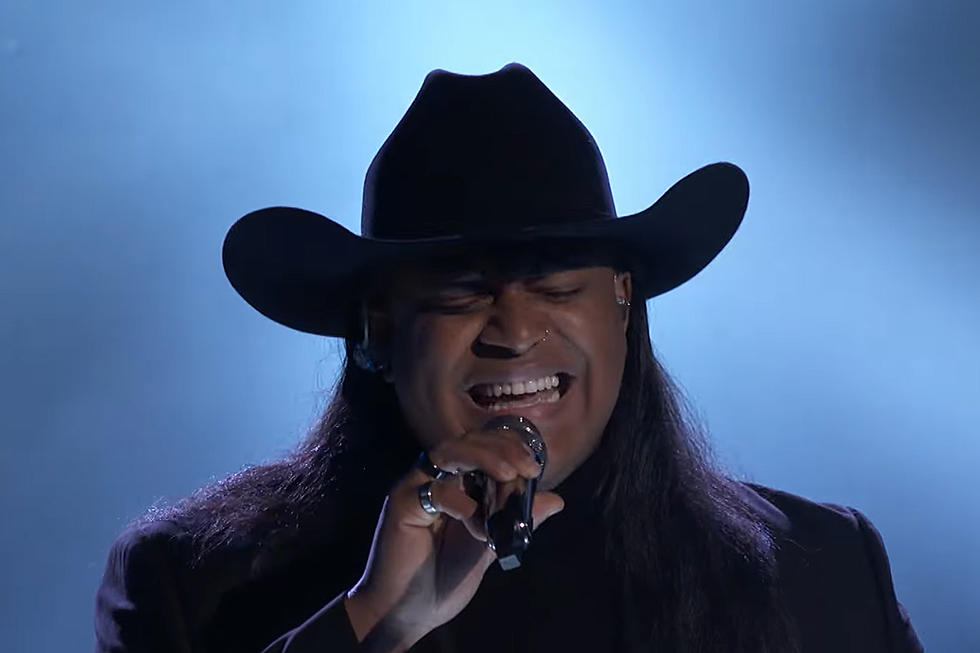 'The Voice' Team Blake Favorite Noivas Advances to Top 5 After Dedicating Touching Ballad to His Wife + Kids [Watch]
YouTube
Blake Shelton's Top 8 semi-finalist NOIVAS has been bringing his vocal talents to The Voice all season long. And on Monday night (May 15), he did that again, earning himself a well-deserved spot in the Top 5.
The soulful pop singer from Texas performed "Skyfall" — a song by Adele that he said is near and dear to his heart.
"This song means a lot to me. My wife almost died during the birth of our second child," NOIVAS told coach Shelton while in rehearsals.
"Her blood pressure dropped to the point where she almost died, and it could have also killed the baby. At that moment, all the bad things started to rush into my head. I just felt helpless. You never know the outcome. This song really encapsulates the feeling that I had. Luckily, she made it through, but I could be a single father right now."
"Skyfall," which NOIVAS dedicated to his loving family, was the first ballad he brought to the table during his run on the show thus far. In previous episodes, he tackled songs including "Come Together" by the Beatles and Annie Lennox' rendition of "I Put a Spell on You."
Dressed in his signature black cowboy hat, NOIVAS started his rendition by digging into his lower register. He then flaunted his falsetto, showing his operatic vocal range, which earned him plenty of cheers from the live studio audience. Along with his vocal abilities, a giant screen of colorful lights flashed behind him, and he was surrounded by fog and musicians, which turned the performance into an epic showstopper.
Afterward, Shelton was asked by longtime host Carson Daly to sum up the performance on behalf of the rest of the judges.
He said, "Every time NOIVAS does something, he does it differently than he did the last time. Whatever he feels in that moment happens in that moment. I don't care if it's on TV or if you're rehearsing what's going on. But it's always incredible. Everybody loves you, dude."
And it turns out that everybody does, indeed, love NOIVAS, as he will be competing in the Season 23 finale of The Voice. But NOIVAS isn't the only Team Blake contender vying for the crown. Team Blake's Grace West also earned a spot in the finale.
Shelton is the only coach with two artists in the running for the top prize. His contestants will compete alongside Team Kelly Clarkson's D Smooth, Team Chance the Rapper's Sorelle and Team Niall Horan's Gina Miles when the two-part The Voice finale airs May 22-23, beginning at 7PM CT on NBC.
Blake Shelton's Winners From 'The Voice': Where Are They Now?
How many of the eight Team Blake winners from
The Voice
can you name?
Blake Shelton
is the show's winningest coach, and several have had hits at country radio and beyond. Several more have shifted genres, changed their name or just flat-out gone missing. Here is the latest on every Team Blake winner from
The Voice.