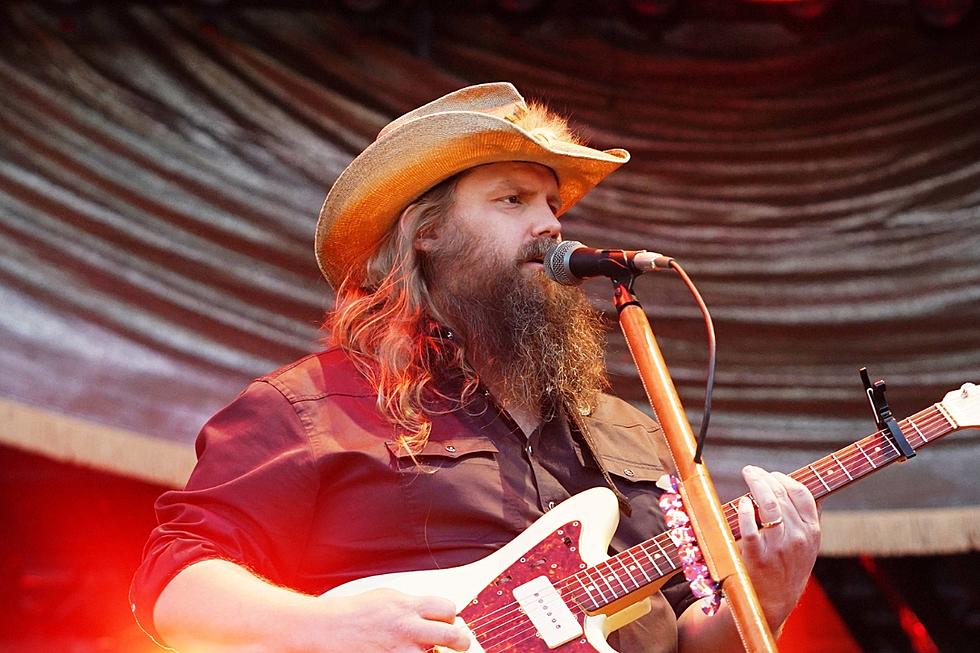 Chris Stapleton Shows off His Tender Side in Blues-Tinged 'Think I'm in Love With You' [Listen]
Erika Goldring, Getty Images
Chris Stapleton has dropped "Think I'm In Love With You," the latest preview of his upcoming album, Higher.
Solely penned by Stapleton, the blues-tinged romantic track features a laid-back grooving rhythm, tight basslines and Stapleton's rich and raspy vocals.
"Baby, do you ever wonder / Whatever happened way back when / Or if I'll see you again / And maybe if you ever wonder / Aw, you might wish things could change / I know this might sound strange but," Stapleton professes tenderly in the opening verse before making his heartfelt confession.
"I think I'm in love with you / I didn't know it at the time / I know what I want to do / It's making me lose my mind / I thought about thinking it through / And every time I do I find / I wanna make your dreams come true / I think I'm in love with you / I'm in love with you," Stapleton continues with unrestrained emotions over soulful guitar riffs and drumbeats.
"Think I'm In Love With You" is from Stapleton's upcoming new album, Higher. Due out Nov. 10, the 14-track record is produced by Dave Cobb, Stapleton and his wife Morgane, and features its rock-tinged lead single, "White Horse."
Most recently, Stapleton earned nominations for Entertainer of the Year, Male Vocalist of the Year and Musical Event of the Year at the 57th annual CMA Awards.
Stapleton's Higher is available for pre-order now.
25 Chris Stapleton Songs Sure to Bring You to Your Knees
Chris Stapleton has only released four albums, but paring down a list of his
25 best songs
is very difficult. These hits and album cuts are sure to make you feel some kind of way.