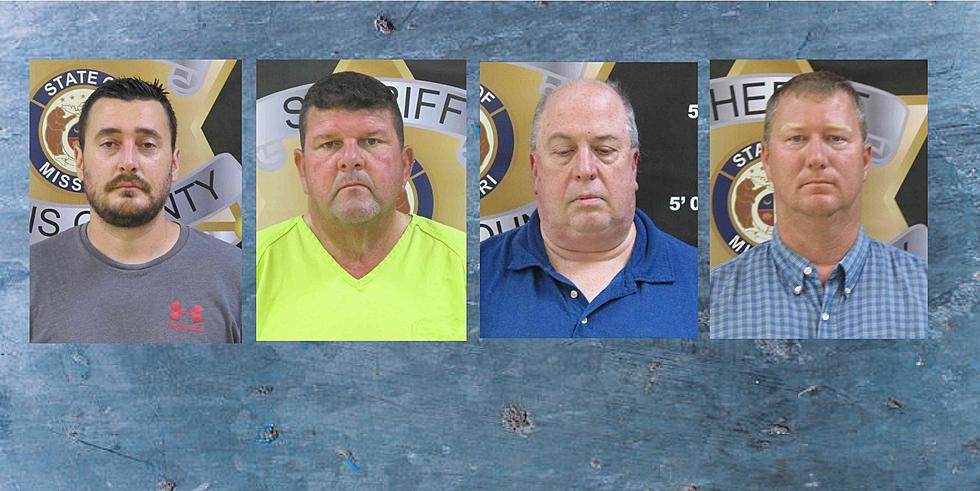 Four Arrested for Patronizing Prostitution
Pettis County Jail
On Aug. 17, the Sedalia Police Department, Missouri State Highway Patrol Division of Drug and Crime Control (MSHP DDCC), Missouri Information Analysis Center (MOMIAC), and Homeland Security Investigations in cooperation with the Pettis County Prosecutor's Office conducted a covert operation to combat human trafficking.
During this operation, detectives used covert surveillance, undercover officers, and electronic communications in an undisclosed location on the west side of Sedalia to collect evidence.
Four suspects were located and arrested without incident. The following individuals were arrested with requested charges pending for Patronizing Prostitution: Donald Reece, 62 of Sedalia; James Deer, 39 of Columbia; Tim Sinn, 44 of Versailles; Keith Haslag, 51 of Sedalia.
The operation was conducted in response to an ever-increasing problem with human trafficking in Missouri and throughout the US.
Law Enforcement agencies are tasked with developing innovative tactics in efforts to expose and arrest those involved in this harmful and dangerous cycle.
If you or someone you know is involved in human trafficking and they are in immediate danger please call 911.
If you or someone you know needs help, call the National Human Trafficking Hotline toll-free hotline, 24 hours a day, 7 days a week at 1-888-373-7888 to speak with a specially trained Anti-Trafficking Hotline Advocate. Support is provided in more than 200 languages. Victims can also text 233733 (BEFREE) for help. All suspects are innocent until proven guilty in a court of law.
LOOK: 20 photos of shipwrecks from WWI and WWII
Stacker
compiled research from news sites, wreckage databases, and local diving centers to provide context for a series of striking images of WWI and WWII shipwrecks.