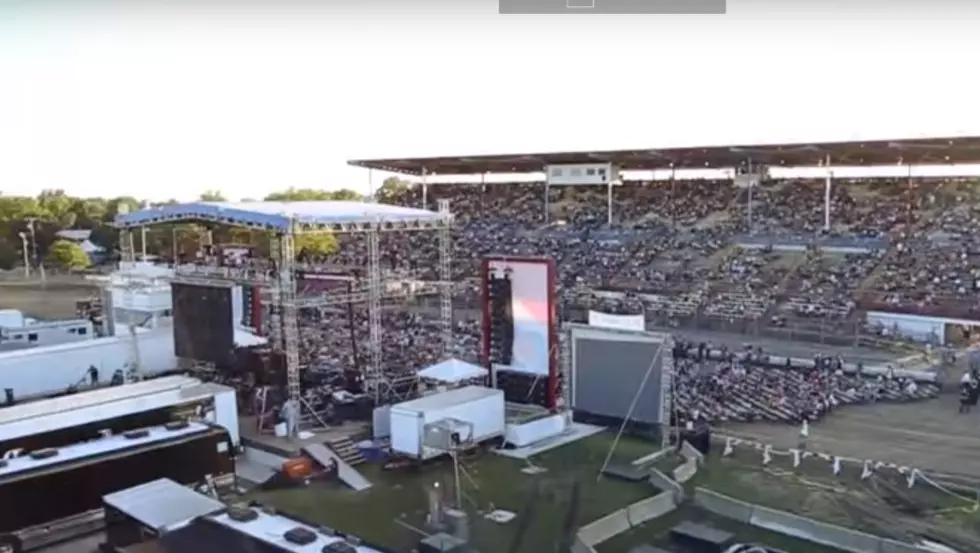 Florida Georgia Line Publishes Sedalia Footage on YouTube
Florida Georgia Line via YouTube
There are a lot of videos about the Missouri State Fair on YouTube. We've watched many of them, but this one might be the coolest.
Florida Georgia Line were Pepsi Grandstand headliners at the 2014 Missouri State Fair. 2014 was the summer that everyone was doing the Ice Bucket Challenge for ALS. While in Sedalia, FGL received the famous challenge, which they completed while on stage! And they documented the whole thing for their official YouTube channel.
The video not only includes some cool behind-the-scenes Florida Georgia Line footage, but also some neat shots from the air of the Pepsi Grandstand and the State Fairgrounds. There's also a shot of the Missouri Lottery's hot air balloon taking off at the Missouri State Fair. The video shows just how big the Florida Georgia Line concert was. The grandstand is nearly full before the sun goes down.
The 2018 Missouri State Fair will take place August 9-August 19 at the Missouri State Fairgrounds in Sedalia. Grandstand concerts for 2018 include:
Rock of the Seventies, featuring Foghat, Atlanta Rhythm Section, Firefall and the Pat Travers Band - August 10
The Roots & Boots Tour, featuring Sammy Kershaw, Aaron Tippin and Collin Raye - August 14
The Southern Uprising Tour, starring Travis Tritt, The Charlie Daniels Band, The Marshall Tucker Band and The Outlaws - August 15.
Contemporary Christian band Casting Crowns - August 16
Aaron Watson and Tim Montana - August 17
Cole Swindell - August 18