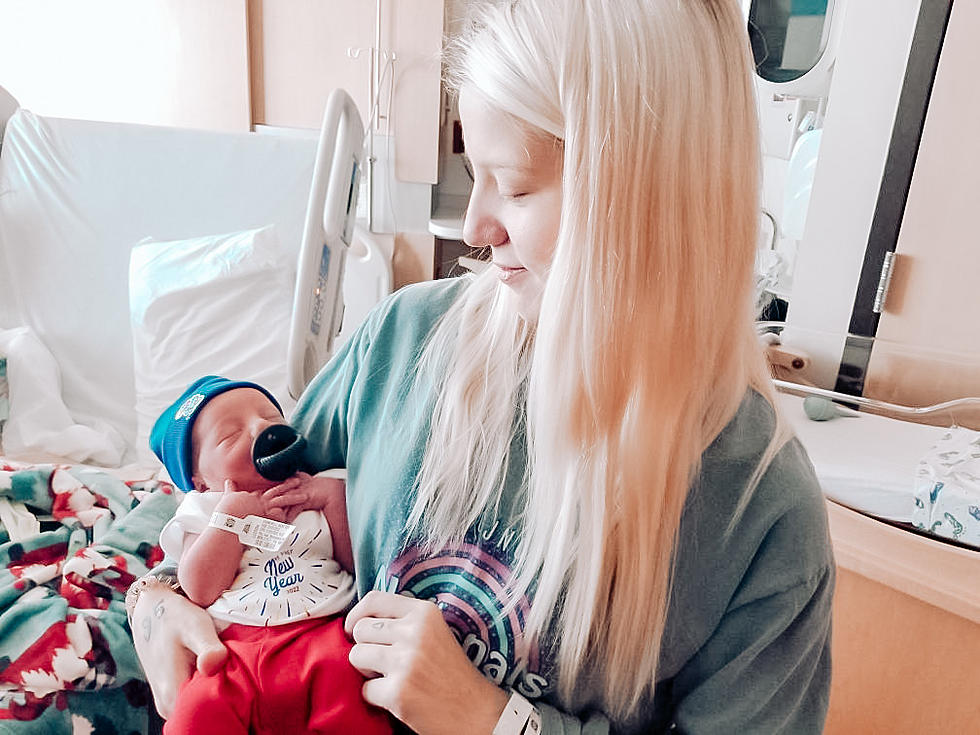 First Baby of 2022 at Western Mo Med Center
WMMC
The first baby of the New Year at Western Missouri Medical Center (WMMC) was baby Kysen, born to Katlynn Hounchell and Toby Reberry (son of Darinda Dick, WMMC President/CEO) from Blue Springs.
Lynn Birchmier, D.O., delivered Kysen at 15:07 on Saturday, Jan. 1, 2022. He weighed 7 lbs and was 20.5 inches long.
"What a special moment to ring in the New Year with my grandchild being the first baby born at WMMC in 2022," said Darinda Dick.
"I'm beyond proud of my children and our OB team. I could not ask for a better hospital for them to deliver their baby."
In honor of WMMC's first baby of 2022, the WMMC Auxiliary presented the parents with a Wishing Well Gift Shop gift basket valued at over $130 and a floral arrangement from Corner Floral.
"It gives me joy to give their family this basket," said Sharon Franklin, WMMC Auxiliary President. "I am grateful to have been presenting these baskets to the first baby of the year for over 20 years. Congratulations to the parents!"
Baby Kysen, big sister Aspyn, big brother Keelan, Katlynn and Toby are doing well. Congratulations and Happy New Year!