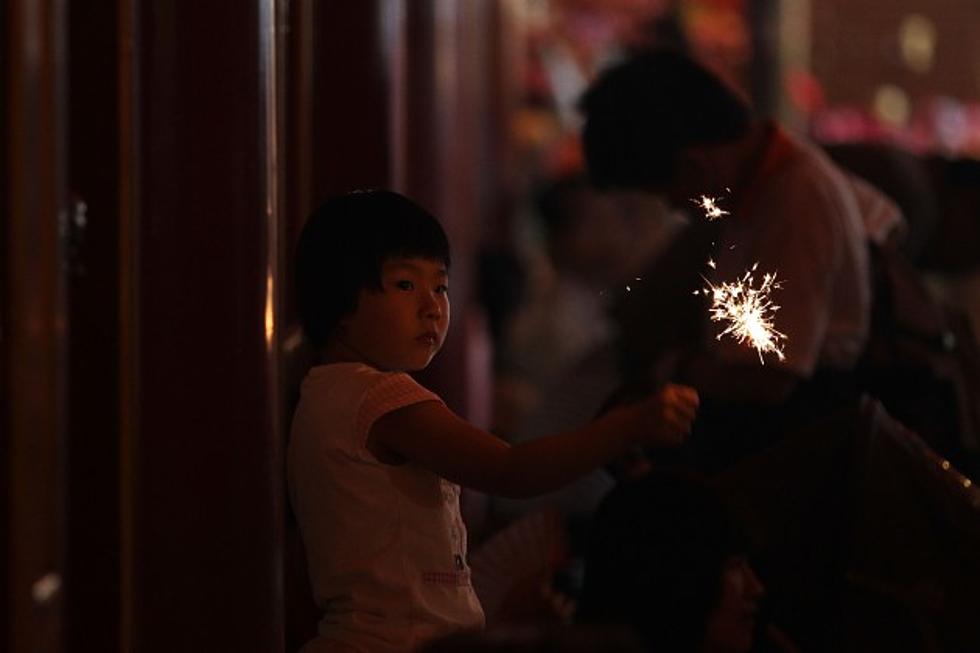 Fireworks and You: Tips to Keep the Fun Safe
Chris McGrath/Getty Images
Independence Day means a lot of things to a lot of different people.  It means patriotism, it means reflection, and of course, it also means screamingly awesome fireworks.  But nothing can ruin a good time faster than someone getting hurt.
One word of caution here: it might be better if you go easy on the home fireworks this year.  I know a lot of people out of the city limits like to do a little thing or two in their yard (where home fireworks are legal, it's illegal to fire them off in town), but it might be better left to the pros this year.
You can never be too careful when it comes to your personal safety - and you don't want to get anyone in your friends or family hurt by an accident with a firework.  If you still gotta do it, visit one of the fireworks safety websites out there and be prepared.
The National Council on Fireworks Safety offers these common sense safety tips for using consumer fireworks in the hopes that injuries to consumers can be greatly reduced this season:
Parents and caretakers should always closely supervise teens if they are using fireworks.
Parents should not allow young children to handle or use fireworks.
Fireworks should only be used outdoors.
Always have water ready if you are shooting fireworks.
Know your fireworks.  Read the caution label before igniting.
Obey local laws. If fireworks are not legal where you live, do not use them.
Alcohol and fireworks do not mix.
Wear safety glasses whenever using fireworks.
Never relight a "dud" firework.  Wait 20 minutes and then soak it in a bucket of water.
Soak spent fireworks with water before placing them in an outdoor garbage can.
Avoid using homemade fireworks or illegal explosives: They can kill you!
Report illegal explosives, like M-80s and quarter sticks, to the fire or police department.
Be safe out there, use common sense, and have fun!