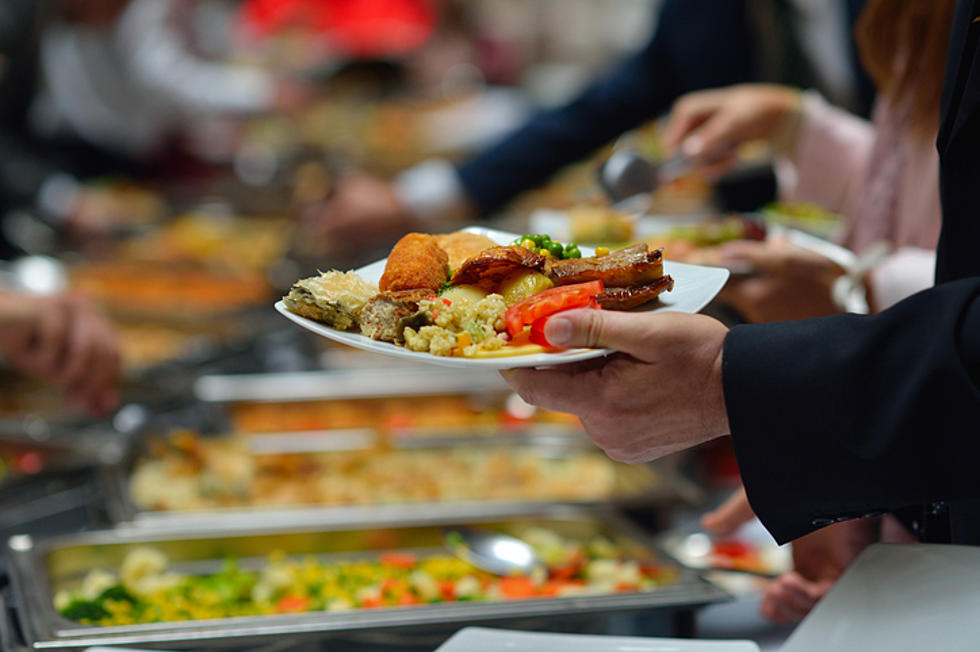 Enjoy A Delicious Farm to Table Meal in The 'Burg Sat. July 24
.shock
One of the reasons to hit a farmers' market is to get fresh fruits, vegetables, meat, dairy, and more for your dinner table. Now, imagine local chefs using those same fruits, vegetables, meats, and dairy products to create a delicious meal. If that's something you want to experience, your opportunity happens on Saturday, July 24 at the Warrensburg Farmers' Market.
The Farm to Table brunch is the Warrensburg Farmers' Market fundraiser that lets you eat a delicious meal made from all the great food items and ingredients you can get at the market while helping the market pay its Market Manager and provide education and marketing resources for their participating vendors.
This year's Farm to Table event takes place at the Warrensburg Farmers' Market, on the courthouse square in Warrensburg, Saturday, July 24 from 10:00 AM - 12:00 PM CDT. And the market promises you'll be enjoying "a gourmet meal from local farms, prepared by local chefs, served right to your table!"
Tickets for the Farm to Table event are $50.00 a person. And are available from the Warrensburg Mainstreet website. In addition to the ticket price, there is a $3.00 convenience fee.
The Warrensburg Farmers' Market takes place every Saturday from 8:00 AM - 12:00 PM from May - September. There's no shortage of things you can find at the market. In addition to meat, dairy, fruits, vegetables, and herbs you can find: handmade macrame, handmade jewelry, peanut brittle, chocolate covered pretzels, other homemade sweets, crafts, repurposed furniture, crafts, natural soaps, and personal care items, knitted items, and other handmade crafts and clothing items.
KEEP READING: 3-ingredient recipes you can make right now
KEEP READING: Here are the most popular baby names in every state
Using March 2019 data from the
Social Security Administration
,
Stacker
compiled a list of the most popular names in each of the 50 states and Washington D.C., according to their 2018 SSA rankings. The top five boy names and top five girl names are listed for each state, as well as the number of babies born in 2018 with that name. Historically common names like Michael only made the top five in three states, while the less common name Harper ranks in the top five for 22 states.
Curious what names are trending in your home state? Keep reading to see if your name made the top five -- or to find inspiration for naming your baby.