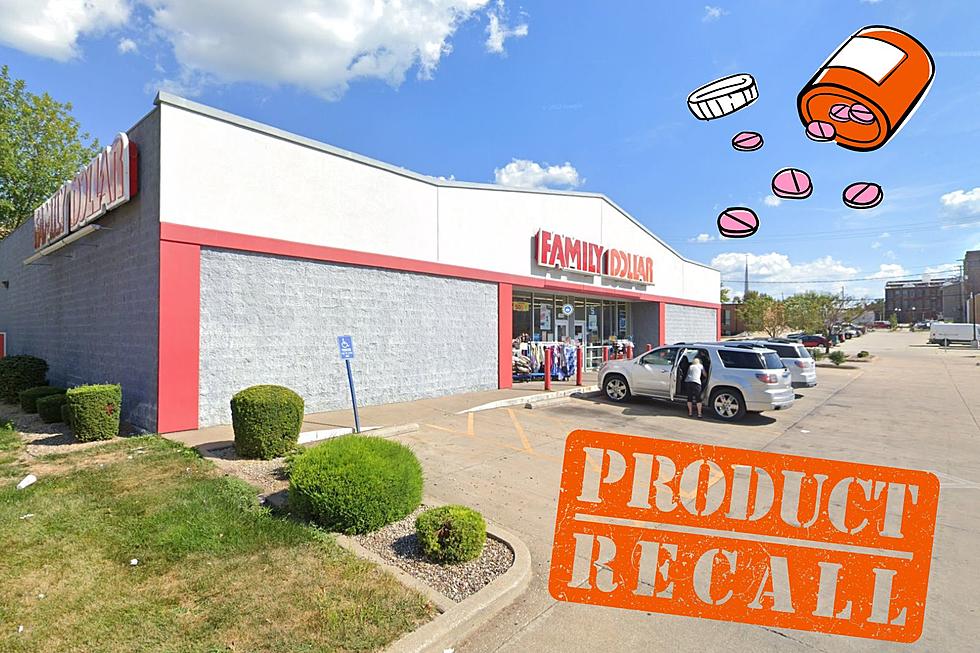 Family Dollar Stores in Missouri & Illinois are Recalling Advil
Google Maps Street View/Canva
If you bought pain medications from a Missouri or Illinois Family Dollar store, you might want to check the labels as there's a voluntary recall that's been issued due to a problem with the temperatures they were stored in.
This bulletin from the FDA alerts anyone that picked up Advil from a Family Dollar store to check the label and see if their product is affected. The recall affects a large number of Advil bottles as the statement says it's Advil "that were stored and shipped to certain stores on or around June 1, 2022 through March 31, 2023 due to product being stored by Family Dollar outside of labeled temperature requirements."
Here are the UPC numbers to look for:
0901458 ADVIL 200MG TABLET 100CT
0901839 ADVIL 200 MG CAPLET 24 CT
0902867 ADVIL DUAL ACTION 36CT CAPLET
0913023 ADVIL TABLET 50CT
0916071 ADVIL LIQUID GEL 40 CT
0999259 ADVIL TABLET 6CT
0999841 ADVIL LIQUI GEL MINIS 20CT
The FDA bulletin says that no illnesses have been reported as a result of this error at this time. They add these details if you find that you have one of these Advil products that have been recalled:
Customers with questions regarding this recall may contact Family Dollar Customer Service at 844-636-7687
Check out the full statement from the FDA for more info on the Advil recall.
LOOK: The 10 largest product recalls of the last decade
Estey & Bomberger, LLP compiled a list of the top 10 product recalls since 2007, ranked based on the number of product units recalled in the U.S.