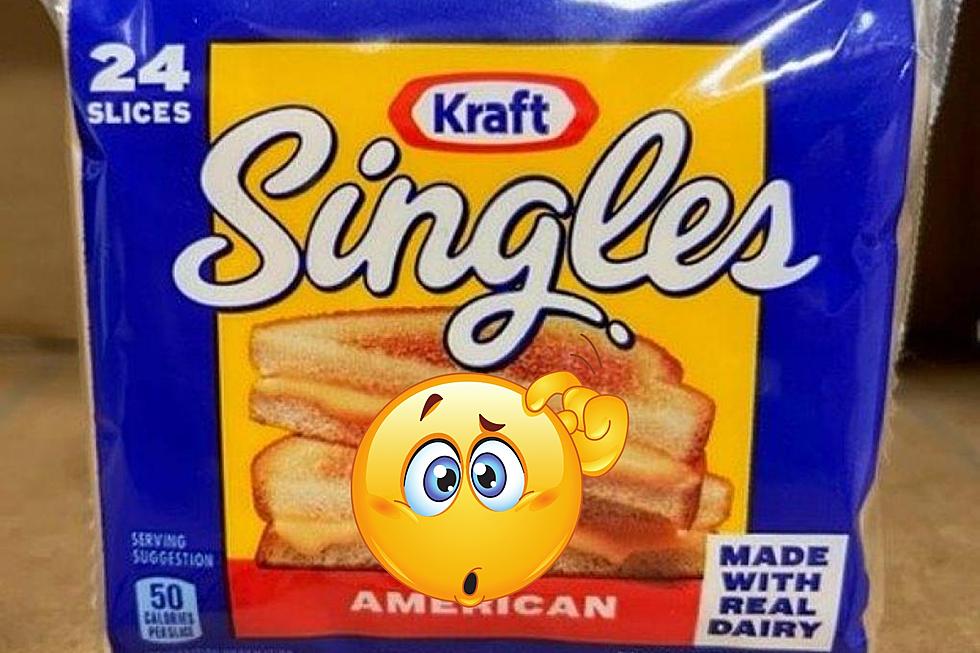 Cheese in Missouri & Illinois Got Recalled for a Stupid Reason
FDA.gov
I've heard of product recalls due to potential contamination or a link to bacteria or disease, but I've never heard of one like this before. Cheese slices in Missouri and Illinois have been recalled and I'm betting you'll never guess why in a million years.
The Food and Drug Administration just issued this bulletin (yes, bulletin) over a recall of Kraft Singles cheese slices. The package looks like this.
Here are the exact words from the FDA on why these cheese slices are dangerous:
The voluntary recall comes as a precaution after a temporary issue developed on one of our wrapping machines, making it possible that a thin strip of the individual film may remain on the slice after the wrapper has been removed.
This just in. Cheese might get stuck to the wrapper! I'm amazed. This has never happened before in history. Oh, wait. It happens to me every time I make a sandwich with cheese slices on it. 
Get this. The FDA is legit getting complaints saying "six complaints of consumers saying they choked or gagged in connection with the issue. No injuries or serious health issues have been reported." How many people have enough time on their hands to contact the FDA because they didn't make sure the plastic came off of the cheese slice? (*face palm*)
OK, I get that you don't want to get choked on plastic and perhaps this is a legitimate health issue, but it doesn't feel that way to me at this point. Take responsibility for your life and make sure the plastic is off your cheese. Good grief.
LOOK: The 10 largest product recalls of the last decade
Estey & Bomberger, LLP compiled a list of the top 10 product recalls since 2007, ranked based on the number of product units recalled in the U.S.