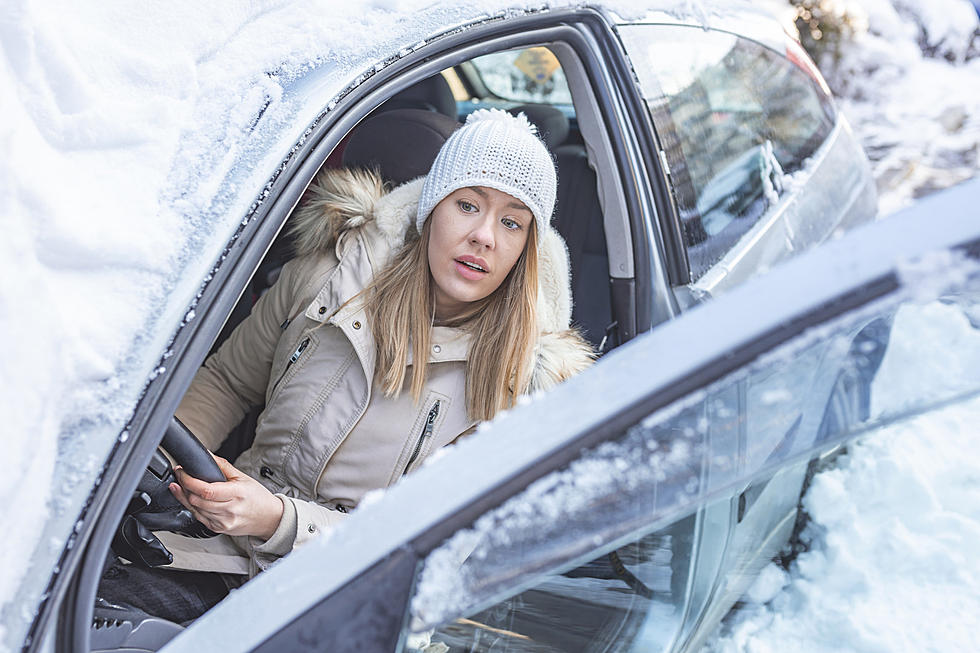 Did You Clean the Snow & Ice Off Your Car Before Driving After the Storm?
dragana991
If you park in a garage, then you probably don't have to think about making sure you get the snow and ice off your car before driving it. Yet, if you're like me, where your car is left in the driveway, spending time in the cold and snow to clean off your car can be a pain in the ass. Yet, it's the right thing to do.
We've all seen the person driving who maybe cleared off a small square of their windshield off so they can see out the front of their car. And that's it. They have six inches of snow on their hood, their roof, and every other surface of their car. And they're barrelling down a snow-covered Highway 50 at 80 miles an hour with snow and ice flying off their car in every direction.
I always get nervous when I see these jokers on the road. And I give them plenty of room. They can't possibly be operating their vehicle safely. And all the snow and ice coming of their vehicle, in my mind could put me in a dangerous situation.
It's not harmless either. Wendy Wisner complained about the same thing on Scary Mommy. She quotes Maryland State Police Lt. Prendi Garcia in an article on the same subject from NBC Washington.
"When you think about ice, it's just as hard as a rock, and if your vehicle is traveling at 55 mph and an object falls from your vehicle, it's going to travel at that speed or about that same speed."
Do you really need a police officer to remind you that something flying off your car at highway speed can be dangerous? Especially ice? If you've spent time cleaning off your car. You've experienced big chunks of ice sliding off your vehicle as you brush it and it warms up. I have, and I wouldn't want that coming at my car at highway speeds.
According to KSDK TV, it's not illegal in Missouri to drive with snow on your car, but that doesn't mean you're off the hook if snow or ice from your vehicle causes a problem for you or others while driving.
A Missouri State Highway Patrol spokesperson told KSDK TV, "If snow slides from your roof to your windshield or windows and you are in an accident you can be found responsible for not taking proper precautions for weather conditions." He also told the television station, "If the snow were to freeze over and then become dislodged and cause an accident, you would likely be held liable for any damage."
So yeah, don't be a jerk. Brush the snow and ice off your car before you head out. Me, I tend to take care of the cars at the same time I'm shoveling the driveway. I'll warm my cars up, start on the driveway, then when the cars are warmed up and the engine and heat from the cabin have loosened up all the snow and ice, I'll clean the cars off before finishing up the driveway.
Pictures: Magic of Lights in Kansas City
My wife Kathy and I decided to head into Kansas City and check out The Magic of Lights at Arrowhead Stadium. Here are some pictures my wife Kathy snapped as we drove through the access roads at the stadium checking out the light displays.
Our Visit to Lolly's Candy Store in Sedalia
What to do on a sleepy Monday afternoon when you don't want to work? Check out the vintage candy store and satisfy that sweet tooth. Lolly's Candy Store is located at 702 S. Ohio, in Sedalia. Their Facebook page says they're open 10:00 AM - 6:00 PM CST Monday - Saturday and 10:00 AM - 2:00 PM CST Sunday.