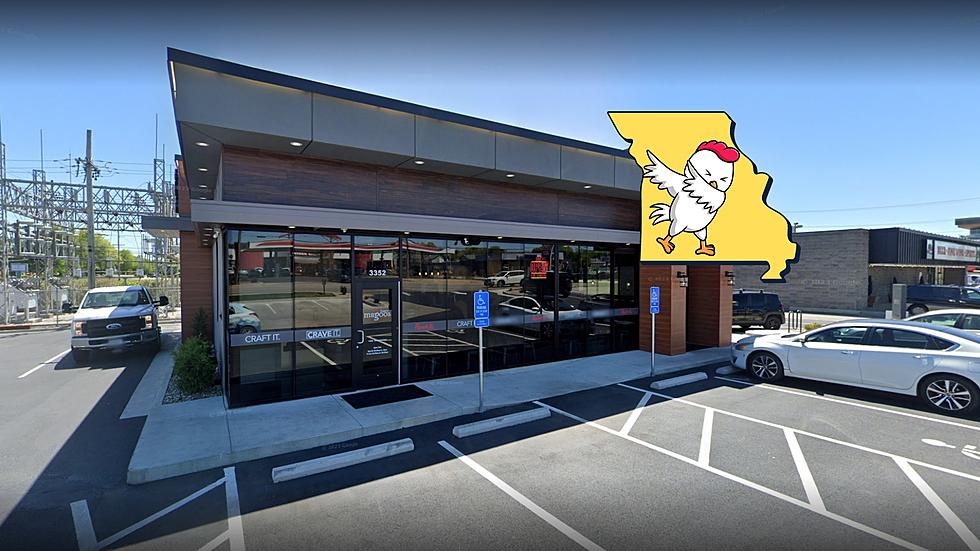 Rejoice, There's a New Fancy Chicken Nugget Option in Missouri
Google Maps Street View/Canva
If you come to Missouri saying you have the fanciest chicken nuggets in America, you have a big promise to fulfill. That's more or less what's happening as there is reason for rejoicing if you have been searching for a new chicken nugget thrill.
QSR Magazine just shared the happy chicken nugget news about a new restaurant that just had their grand opening in Ozark, Missouri. The address is 5402 N 23rd St in Ozark, Missouri. Have you ever heard of Huey Magoo's? There's already a location that's been open in Springfield. QSR said they are the "filet mignon of chicken nuggets". Impressive.
So are their chicken nuggets really all that? Let's find out.
I checked out the Huey Magoo's menu and it's more than just nuggets. Yes, they have a 3, 5 and 7 piece option, but there are sandwiches and other things, too.
One interesting thing I noticed about this chicken tender place is they currently only have 2 Missouri locations, but they are expanding. Most are in the south with a couple in the West, but they do look to be opening restaurants in northern Midwest places now, too. Wonder if we'll see this place a little closer to our part of Missouri and Illinois anytime soon? If you love fancy chicken tenders, we can only hope.
Since Kansas City Chief Patrick Mahomes is the king and enabler of Whataburger, maybe Travis Kelce can make the fancy chicken nugget dream come true?
Patrick Mahomes Kansas City Home
Gallery Credit: Reece Nichols, Kevin Bryant, Locate Team, Trulia.com