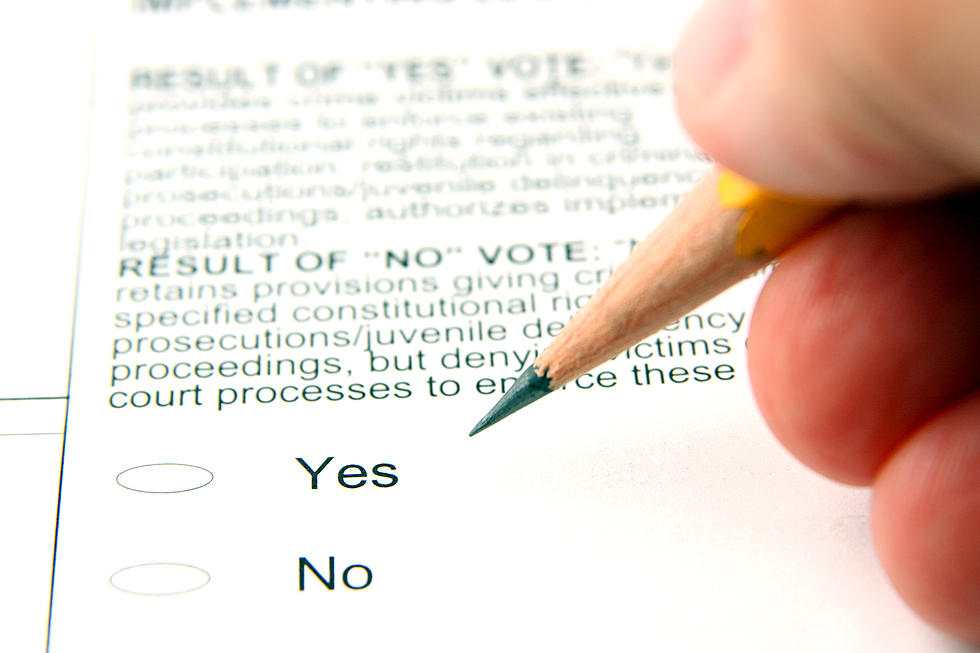 Challengers Seek Rewrite of Missouri Abortion-rights Ballot Measures, Calling Them Misleading
Svanblar
Abortion-rights advocates asked a judge on Monday to rewrite what they call misleading descriptions of several constitutional amendments on abortion that voters could see on Missouri's 2024 ballot.
Missouri is among several states, including Ohio, where abortion opponents are fighting efforts to ensure or restore access to the procedure following the fall of Roe v. Wade last year.
In part, one of the Missouri petitions would amend the state's constitution to ban government infringement on the "fundamental right to reproductive freedom, which entails the right to make and carry out decisions about all matters relating to reproductive health care."
Decisions on abortion, birth control and childbirth are some examples of reproductive care protected under the proposed amendments.
In Missouri, summaries of proposed constitutional amendments are provided on ballots to help voters understand what the measures would do.
Republican Secretary of State Jay Ashcroft, who is running for governor in 2024, summarized the amendments as allowing "dangerous, unregulated, and unrestricted abortions, from conception to live birth, without requiring a medical license or potentially being subject to medical malpractice."
"It is the secretary's duty to set aside his personal bias against the proposals and craft a neutral statement," Missouri ACLU attorney Tony Rothert told the judge during Monday's hearing. "Instead, the secretary acted as if he were playing the political-spin and manipulation-edition of mad libs."
Assistant Attorney General Jason Krol Lewis defended Ashcroft's summaries. He said the plaintiffs' argument for a rewrite of the summaries "hides the ball about what these initiative petitions would do."
Under current Missouri law, almost all abortions are banned. But Lewis said the measures could also mean the fall of laws requiring abortion providers to have relationships with local hospitals, which he said is aimed at improving patient health.
"The secretary's summaries actually do summarize and convey to voters the massive loopholes in the initiative petition that would bring access to effectively unregulated and unrestricted abortion in Missouri," Lewis said.
Rothert said restrictions on abortions would still be allowed under the amendments, which include exceptions for government regulations for health and safety. He added that current rules on abortion could be upheld in court even if the amendment passes.
The legal, legislative and ballot battles on abortion have been playing out at the state level since the U.S. Supreme Court in 2022 overturned Roe v. Wade and ended a nationwide right to abortion.
A measure to ensure abortion access is on the November ballot in Ohio after withstanding legal challenges from opponents. That state's voters in August rejected a measure that would have required at least 60% of the vote to amend the state constitution, an approach supported by abortion opponents that would have made it harder to adopt the November ballot question.
Ballot measures on abortion could also be put before voters in 2024 in states including Arizona, Maryland, New York and South Dakota. But in conservative Oklahoma, an initiative petition to legalize abortion was withdrawn soon after it started last year. Conservatives' challenges to the ballot questions have been so intense partly because of the way the votes have been going. After the ruling last year, the issue appeared on the ballot in six states. In all of them, including generally conservative Kansas and Kentucky, the abortion rights side prevailed.
Efforts to restore abortion rights in Missouri hit a snag in April when Republican Attorney General Andrew Bailey refused to sign off on fellow Republican Auditor Scott Fitzpatrick's cost estimates for the petitions, claiming that Fitzpatrick did not account for loss in tax revenue because of a lower birth rate and fewer taxpayers as a result of greater access to abortions.
The Missouri Supreme Court later ordered Bailey to approve Fitzpatrick's price tags, which then allowed Ashcroft's office to craft summaries of the proposals.
The Missouri judge can approve Ashcroft's summaries or rewrite the descriptions for voters. In either case, a resolution would allow the petitioners to begin collecting voters signatures that are needed to get the measures on the ballot.
Also on Monday, a lawyer for abortion opponents revived arguments that the state auditor's cost estimates for the measures were misleadingly low because they did not account for a potential loss in property and sales tax revenue as a result of lower birth rates.
The abortion opponents also said restoring abortion rights could prompt the federal government to pull all of Missouri's federal Medicaid funding, although both opponents and proponents agreed that the federal government has never before revoked all of a state's Medicaid funding because of abortion access.
The auditor's office has said there is no evidence Missouri is at risk of losing all Medicaid funding if the amendment passes.
The judge is expected to rule on both lawsuits next week.
LOOK: This Washington Cabin is Straight Out of an 'I Spy' Book
This place will basically make you feel like you're inside one of the popular books.