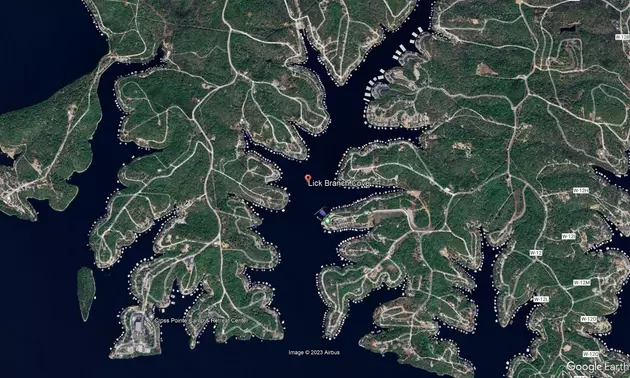 Camdenton Boy Drowns at Lake of the Ozarks
Google Earth
A six-year-old boy drowned at Lake of the Ozarks on the Fourth of July.
According to the Missouri State Highway Patrol, a boy from Camdenton was at Lick Creek Cove, at the 65.9 mile marker of the main channel around 6:10 p.m., when he voluntarily jumped into the water onto a lily pad and did not resurface. The boy was not wearing a life jacket.
The boy was transported to Lake Regional Hospital by MU Air Ambulance but was pronounced deceased at 7:44 p.m., by Dr. Campbell.
Camden County Deputies and an Edwards firefighter assisted the four Troopers on scene.