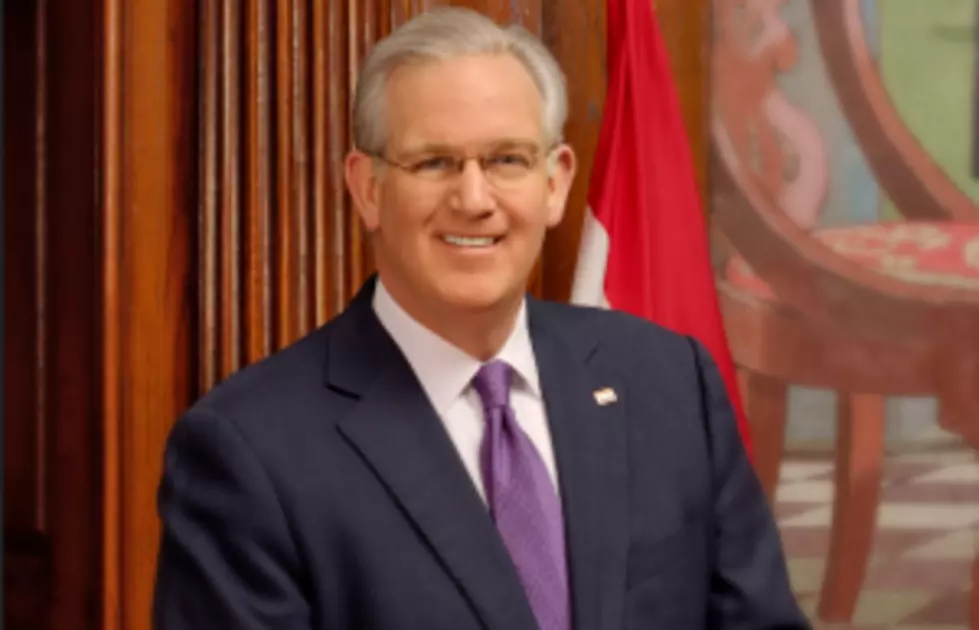 Ag-Power Breaks Ground On New Facility In Higginsville
Gov. Jay Nixon
Governor Jay Nixon today joined officials from Ag-Power to break ground on the company's new facility in Higginsville. After Ag-Power's previous facility in Higginsville was destroyed in a fire in March, the company is investing $8.7 million to rebuild with an expanded facility and hire an additional 28 employees.
"The state is proud to help rebuild Ag-Power and expand here in Higginsville," Gov. Nixon said. "Agriculture is a bedrock industry here in Missouri, and farm families across the state and country can count on Ag-Power to have the equipment and services they need to continue feeding, fueling and clothing the world."
Ag-Power is an agricultural and wholesale services company headquartered in McKinney, Texas and operates 17 locations across Texas, Arkansas, and Missouri. The company provides a diverse portfolio of high-quality, name brand products including tractors, power equipment, chainsaws, and augers. Ag-Power has experienced rapid recent growth, acquiring six new Missouri dealerships since April 2013 in Richmond, Marshall, Centerview, Carrollton and Sedalia.
Earlier this year, Ag-Power's Higginsville facility was destroyed in a fire. The company is rebuilding in Higginsville with a 60,000 square-foot, state-of-the-art building with an expanded sales floor and an integrated distance learning training room. The company will also be relocating its sales and support headquarters to the Higginsville location. The new larger facility will allow for an increased number of employees, allowing the company to more than double its expected sales.
"We took a challenging situation and turned it into an opportunity to come back bigger and stronger than before so that we can continue to serve our customers' needs for many years to come," said Jack Radke, owner of Ag-Power. "We would like to thank everyone in Higginsville and the surrounding communities for their support. The Ag-Power family is very fortunate to be a part of this community and the State of Missouri and we couldn't be happier about growing right here in the Show-Me State."
"The City of Higginsville has a long standing history in agriculture and the industries associated with it.  We are excited that Ag-Power has made the decision to not only rebuild, but greatly expand their current operation," said Mayor Bill Kolas. "Their commitment and capital investment to build a new state-of-the-art facility will bring with it, new jobs, an expanded tax base, and enhance the overall quality of life in our community."
To assist Ag-Power with its expansion, the Missouri Department of Economic Development has offered a strategic economic incentive package that the company can receive if it meets strict job creation and investment criteria.
Press Release Courtesy of Governor Jay Nixon's Office