Adopt, Don't Shop! Why Is Missouri Named Worst State For Puppy Mills
Getty Images/iStockphoto
Missouri has a lot of things going for us.  Lots of great state parks, Branson, two baseball teams, and amazing scenery.  When it comes to how dogs are treated, however, not so much.  The Show Me State has been names the worst state when it comes to puppy mills.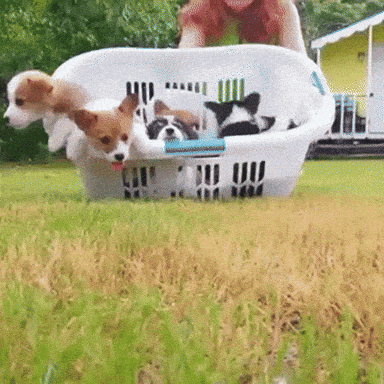 As a lifelong pet owner, and general animal lover, this is really heartbreaking to hear.  That people can be this cruel when it comes to dogs.  For the 10th year in a row, the Humane Society of the United States, has named Missouri the worst state when it comes to violations made by "puppy mills" based on state and federal inspection reports.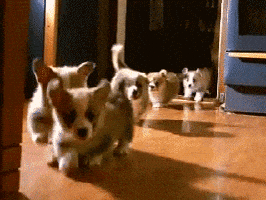 The Humane Society defines "puppy mills" as a high-volume dog breeding facility that sells puppies for profit and ignores their health and wellness. John Goodwin, the senior director of the Humane Society, said that puppies from these mills are often sold online or through pet stores.  You can read more about this HERE.
With the exception of a whippet dog we had growing up, whom we got from a reputable breeder, we have always adopted from a shelter any dog we have ever had.  Candidly, it is cheaper, they tend to be more grateful for finding a new home, and you can interact with your animal of choice, to see if they are a right fit for you.  Most of the time, the animals are fixed, and are treated better than any puppy mill would be.
If you do decide to go through a breeder for a particular breed of dog, here are 3 tips for you that you should follow so you can feel more comfortable.
1.  Meet the breeder
2.  Meet the mother dog
3.  See where the mother dog lives
But truthfully, you best bet is to make sure you are prepared for a lifetime commitment for a dog, do a little research on what breed might be best for your lifestyle, and seek out your local shelters and see what is available.  SO many dogs are looking for forever homes, and I promise you they will be so grateful that it will be the best investment you may ever make.  Remember....ADOPT, DON'T SHOP!
RANKED: Here Are the 63 Smartest Dog Breeds
Does your loyal pup's breed make the list? Read on to see if you'll be bragging to the neighbors about your dog's intellectual prowess the next time you take your fur baby out for a walk. Don't worry: Even if your dog's breed doesn't land on the list, that doesn't mean he's not a good boy--some traits simply can't be measured.