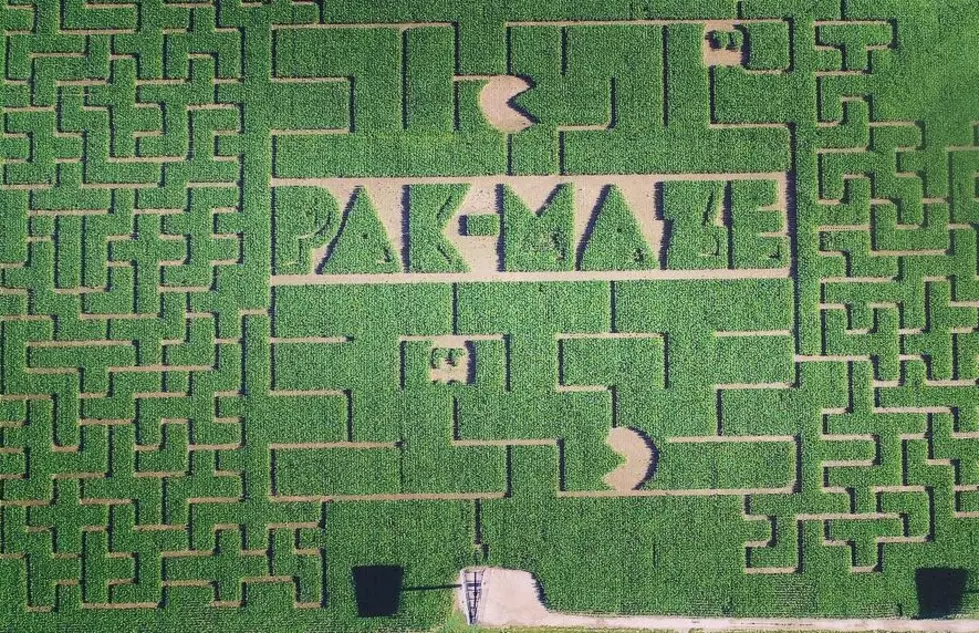 A Missouri Corn Maze Gives 80's Video Game Some Love! Want To Play?
Facebook - Shyrock's Corn Maze
The temperature at the time of this writing may not feel like fall, but for all intensive purposes, it is the fall season.  When we start thinking about more fall-like activities.  Perhaps going to a pumpkin patch, seeing the fall colors change, and seeing if you can make it through a corn maze.
Once again, Shyrock's Corn Maze in Columbia right off Highway 70 has their maze all set up for the season.  If you happen to be a fan of 1980's video games, then you will love what they have in store this year.  We have all played the game, now see if you can make it through the maze.
I loved playing Pac-Man as a kid, and I still do as an adult.  I have always wanted to own my own stand-up game.  This will have to do.  Shyrock's Callaway Farms opened for the fall season this weekend featuring a corn maze in a Pacman design. It takes up to four months for the farm to design the 16 acres of corn field every year.
According to co-owner Mike Shyrock, they plant the corn for this maze in early July, and then use global positioning to lay out the design when the corn is small, and then mow the design on July 10th.  You can read a bit more HERE.
21 years and counting and they are open Fri-Sun.  For the record, this is quite large.  16 acres of corn fields.  About 13 football fields.  And about 3000-4000 customers come every weekend.  You can click HERE for the Facebook page, and the website link is HERE.  Good luck and don't get lost!
LOOK: How Halloween has changed in the past 100 years
Stacker
compiled a list of ways that Halloween has changed over the last 100 years, from how we celebrate it on the day to the costumes we wear trick-or-treating. We've included events, inventions, and trends that changed the ways that Halloween was celebrated over time. Many of these traditions were phased out over time. But just like fake blood in a carpet, every bit of Halloween's history left an impression we can see traces of today.