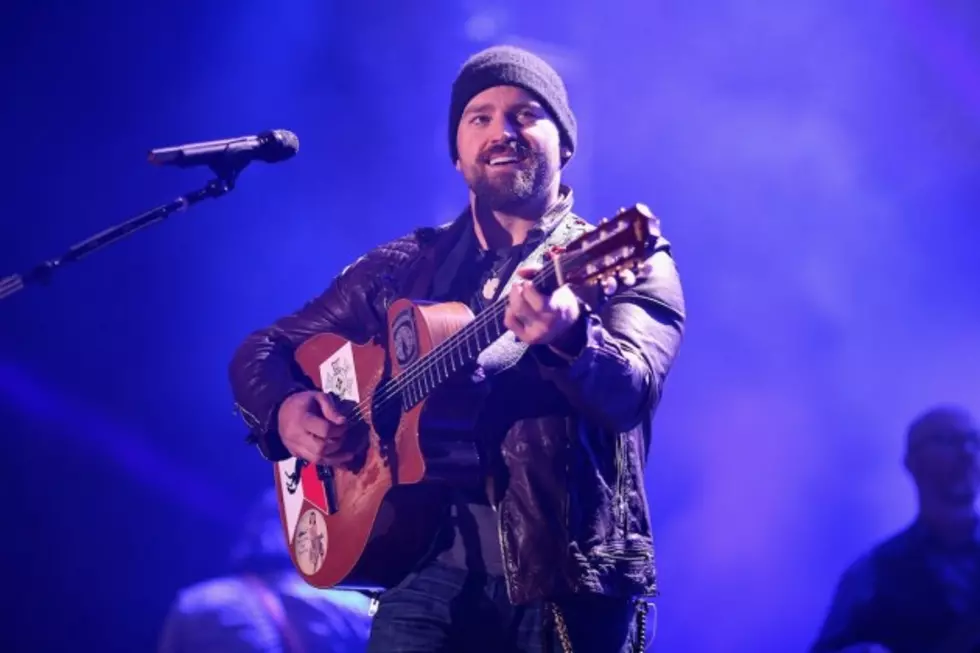 Zac Brown Knew His Wife Was the One From Their Very First Kiss
Rick Diamond, Getty Images
Zac Brown has been married to his wife Shelly for almost a decade, but he can still remember their first kiss.
During a recent talk with Big Machine Label Group, the Zac Brown Band lead singer revealed he knew Shelly was the one when they first locked lips ... and he admits that it didn't take long for the pair to share that first smooch.
"We ended up New Year's Eve playin' a show, my date had stood me up and I remember walkin' back to my friends with like two minutes before midnight and thinkin', I'm not gonna have anybody to kiss on New Year's," Brown recalls. "And there she was, standin' right there and I remember kissin' her and then that was game over."
And the rest, as they say, is history.
The sweet kiss turned into a happily ever after fairytale for the pair. Brown and his wife now have five children together: Justice, Lucy, Georgia, Joni and Alexander. Their youngest child and only boy was born in May 2014.
In addition to spending time with his wife and many kids, Brown is keeping busy with his band. The group is currently promoting their forthcoming album, Jekyll + Hyde, with a series of interviews in Nashville. The LP comes out on April 28 and feature's the kickoff single "Homegrown," which is a singable, folksy hit similar to many of their other successful singles. However, much of the album will steer Zac Brown Band in a new musical direction.
Zac Brown and Other Stars' Yearbook Photos