Will The Road House Remake Be Set In Jasper Missouri Too? Let's Hope So
There are lots of movies that for whatever reason, seem to have the ability to entertain no matter how long ago the film was shot.  Some of the film may not have done well at the box office, but did really well on home video or when it was shown on television.  One of those films was the 1989 Patrick Swayze film Road House.  I think it has become a cult classic and every time I see it on TV, I seem to watch it.  Swayze delivered an iconic turn in the original film, his character's pairing of philosophy, poetry, and punches cultivating a cult following — and a handful of Razzie nominations — on top of the film's $61 million gross.
The film is getting a re-boot as it seems that Hollywood has run out of ideas.  There was talk about the film being done with Ronda Rousey as the bouncer character that Patrick played, so I liked that idea.  That never came to be, but it has been announced that Jake Gyllenhaal will take the lead.  You can read that story HERE.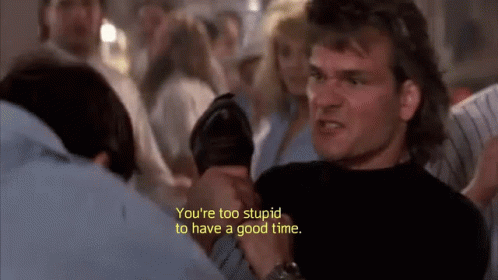 Now if you saw the original film, you will know that it took place in Jasper Missouri.  They did film in California, but to have some connection with the Missouri town is cool.  You can click HERE for more info on that.  The City of Jasper Chamber of Commerce member's were invited to the premiere in St Louis, Missouri when the film was released.  I wonder what they thought of the film.
The re-make is being shot in the Dominican Republic, but as we know, in Hollywood, stuff can be filmed anywhere and be made to resemble where the setting of the movie actually is.  Several film that were said to have locations in Missouri, where actually filmed elsewhere, or vice versa.  You can check out a few examples HERE.
I am looking forward to this reboot and I hope they set it in Jasper Missouri.  Perhaps make some reference to Patrick as well.  Somehow the movie is still worth watching. By the way, as a bonus, the film will have a UFC fighter in it.  Conor McGregor.
Now I really want to see it.
Celebrities From The Show Me State - Missouri
Missouri born celebrities in the world of music and entertainment