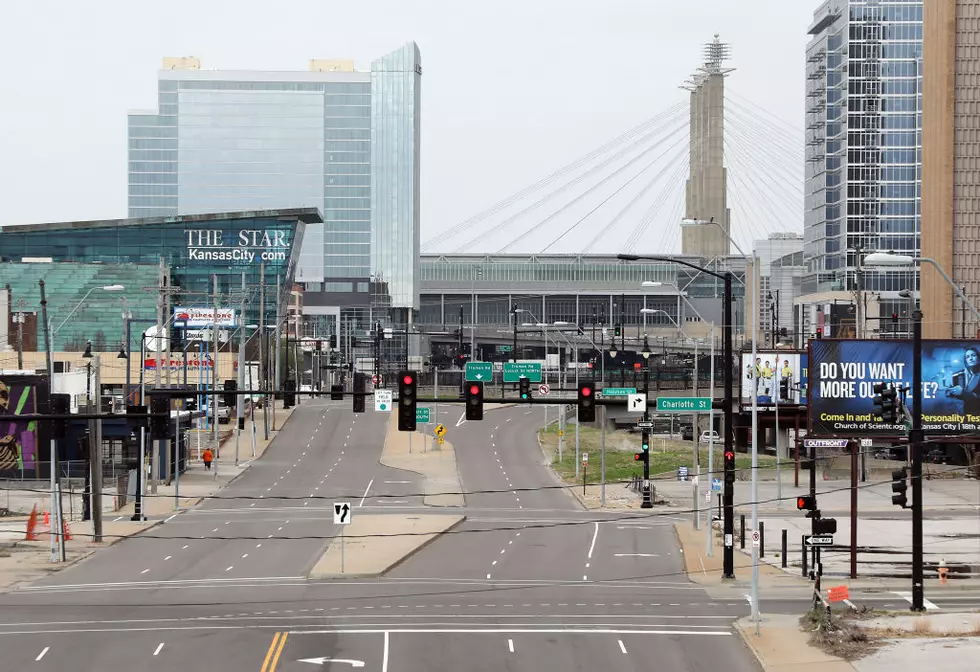 Who Benefits if the Royals Build A Ball Park in Downtown KC?
Photo by Jamie Squire/Getty Images
Talk of the Kansas City Royals playing in downtown Kansas City is picking up steam again. Downtown boosters have another site where they'd like to see new owner John Sherman build a new stadium for the Royals. This according to a report from NPR in Kansas City.
The big glass building in downtown Kansas City that's been home to the Kansas City Star is being vacated by the newspaper two years after they sold it to Ambassador Hospitality, LLC. When asked by NPR in Kansas City what they might use the building for, Rosana Privitera Biondo, a principal of Ambassador Hospitality gave the public radio outlet this quote:
It could be the possible new Royals stadium – tear down the building, buy our property, build across the highway.
When asked if the group had talked to Sherman or the Royals organization about buying the property for a new stadium she declined to say.
The question I have is, who outside of downtown boosters really wants the team to play there? There doesn't seem to be a big groundswell among fans to move the team downtown. Royals stadium is still a great place to watch baseball and has been well cared for. And assuming The Royals will want some government money to help finance a new ballpark, will the taxpayers of Jackson County, who pay for the Truman Sports Complex, want to build a new stadium?
Most of what I've heard about going into downtown Kansas City for sporting events or concerts is that it's a pain. Getting in and out of downtown can be congested. Finding parking can be difficult. And it's just more time consuming than driving into the Kansas City area and hopping on a highway that takes you right to the sports complex. And really, what about tailgating? That'll be harder to do downtown than at the sports complex.
I get it, a ball park with the Kansas City Skyline visible beyond the outfield would be picturesque. Keeping downtown Kansas City vibrant and alive is a good aim. Retro early 20th Century ball parks are in vogue. Stadiums like those in Pittsburgh, Cincinnati and St. Louis look sexy on television. And to create an environment like Ballpark Village in St. Louis, or even a neighborhood like Wrigleyville in Chicago can be very seductive.
But the seduction is different from the reality. Every time I've gone into a city to see a game it's complicated. Parking is complicated. Traffic is a nightmare. Navigating the city can be difficult and nerve wracking. And while the idea of hanging around the neighborhood for dinner, or an after game cocktail sounds like a lot of fun. It's not when the bar or restaurant is packed beyond capacity.
I'm not convinced that the Royals playing downtown truly benefits anyone but downtown boosters. And is that a good enough reason to leave a perfectly good ball park? I don't think so.
LOOK: 50 photos of American life in 2020