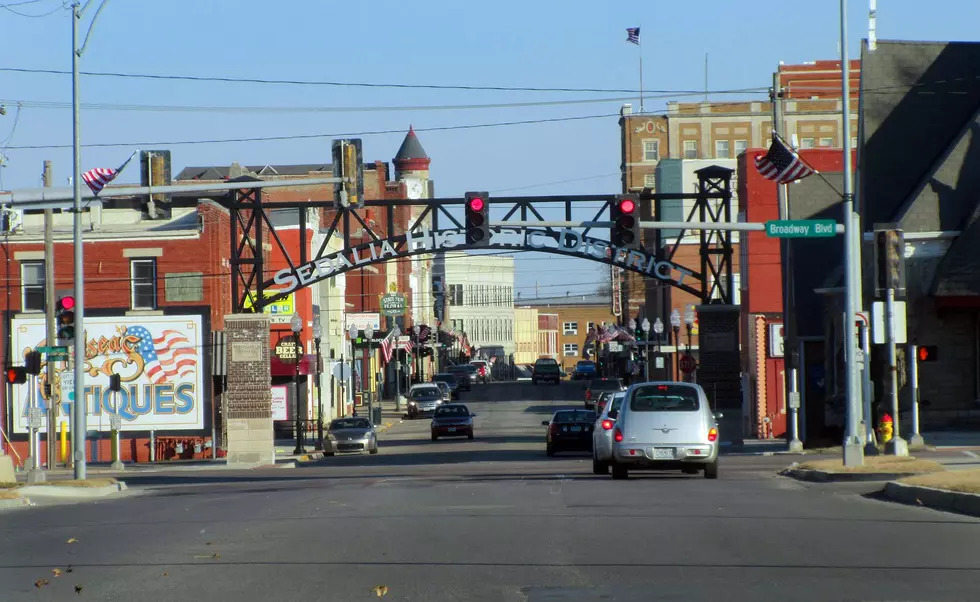 What's Going On In Sedalia This Weekend? More Than You'd Think
Randy Kirby
As the weather gets cooler, more events are starting to pop up here and there.  So I thought I'd take you through a quick rundown of some of the stuff going on this weekend. 
The First Christian Church, 200 South Limit, is going to have a Patriot's Day event.  It'll commemorate and honor the memory of first responders and police involved in the events of September 11.  They're going to start at 5:15 p.m. that night and go til 7:30 p.m.
---
The Suicide Prevention charity DeFeet will be having a walk/ run Saturday morning.  It'll be held Saturday, Sept. 11 at the Katy Trail shelter house on the west side of the Missouri State Fairgrounds on Clarendon Road. Entry fee is $20. Registration starts at 8:15 a.m., with opening ceremony at 9 a.m. The walk/run starts at 9:15 a.m.
The trail will be lined with signs honoring individuals who have passed on due to suicide, depression and mental illness. All proceeds will benefit DeFeet.org. All proceeds will remain in Pettis County, according to a flyer by DeFeet. All donations are tax deductible. Each registrant will receive a T-shirt.
---
If you're looking for something a little more laid back, why not try a fishing tournament? The Lamine River Hunt Club will sponsor a catfish tournament Sept. 11 – 12 at the Franklin Island Access Boat Ramp in Boonville (Highway 40 East). Sign-ins are on Saturday from 3 to 5 p.m. Check-in Sunday will be from 8 to 10 a.m. Fish must be alive when checked. Judges' decisions are final. For more information, contact Frank at (660) 473-2281, Matt at (660) 473-9249 or Roger at (660) 473-1068. You might get yourself not only a cash prize, but some bragging rights!
---
If you're feeling more artsy, you might head downtown to the Avenues instead. The Sedalia Visual Arts Association is going to have a big event to feast your eyes. Artists will be painting on Ohio Street and around downtown at 10 a.m. on Saturday until 3 p.m. on Sunday.  There will also be music on the courthouse lawn by "Frank It's-Not-Tra" on Saturday and Sunday from noon to 2. Jeremy Cash will perform Saturday from 3 to 5 p.m.
---
Is there anything going on in your area you'd like to tell us about?  Which event do you think you'll want to go to - sporty, fishy, arty?
Eventfully yours,
Behka
KEEP READING: What were the most popular baby names from the past 100 years?