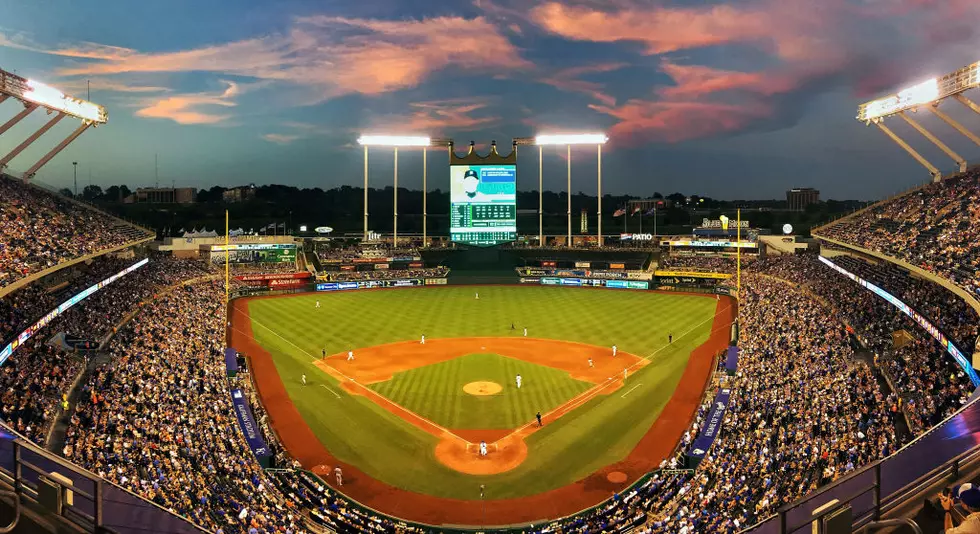 What Baseball Means to Me This Season
Getty Images
After a couple of Philadelphia Phillies staff members tested positive for COVID-19 my friend Randy posted on his Facebook page that he figures baseball is pretty much done. Nice effort. See you next year. I disagreed and started writing why I hope Major League Baseball can safely get it's 60 games and playoffs in this year. The reason is simple. It's a little normalcy in a year that's anything but normal.
I had so much hope for this summer. A couple of visits back home to Chicago to visit friends and family. Taking my wife Kathy to Kansas City for a long weekend. Seeing the Royals play at the "K".
Instead we're not traveling, we're not seeing friends, we're not going out to eat or seeing any movies. Heck, my favorite TV show got cancelled this spring. So getting home from work and watching a baseball game is three hours of normalcy for me.
My personal opinion here. If the players want to play, and can do it safely, keep the games going. If a team or two throughout the season is shut down for health and safety for a week or two, or even the whole season it's OK by me.
Baseball's my sport. It's a big part of my summer. I know this 60 day season is itself not normal. And I know some baseball fans are probably aggravated that the rules are different. And teams might get shut down. And the World Series Champion will have an * by their name because it's a different kind of season. So what.
I'd like these 60 days to listen and watch the Cubs, and if not the Cubs then the Royals. And if not the Royals the Rangers. Really, any game will do. Baseball's my sport, and I'd like to see them pull it off even if it resembles much more of a highly financed pick up game.