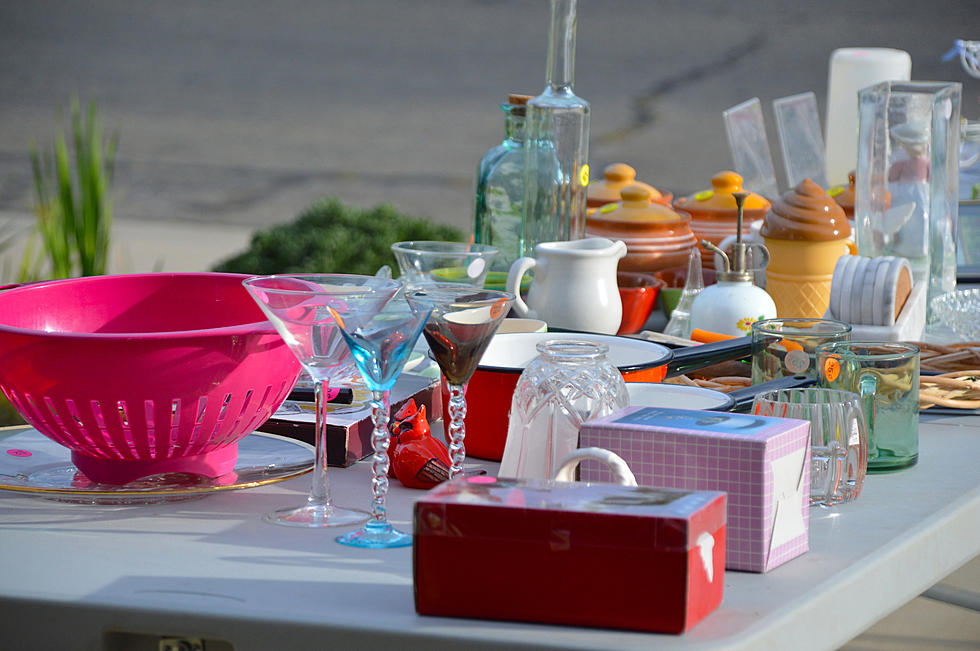 Warrensburg Garage Sale to Benefit Two Local Charities
Garage sale, yard sale old unwanted items and utensils.
If you've got some things that  you don't want anymore, the Change for Change Garage Sale is happening May 14 - May 16 and May 21-23. They can help you get unwanted items out of home, sell them at their garage sale and put the proceeds to good use.
The charity garage sale is put on by Change for Change Johnson County, Standing in the Gap Ministries, Axion Business Services and the Warrensburg Cat Advocates. This year all the profits from the sale are going to Warrensburg Cat Advocates and Standing in the Gap Ministries Victory House.
The sale is happening in the West View Shopping Center next to Planet Fitness. The street address is 723B N. Charles Street. But it's the shopping center on your left after getting off of Route 50 at Maguire and heading towards the center of town.
If you have items you'd like to donate for the sale you can message them through their Facebook event here. Or you can give them a call at 888-548-9544.
If you're looking for a bargain the Change for Change Garage Sale promises "many name brands and bargains" with many items priced at $1.00 or less.
For more information on the sale check out their event page here.
Warrensburg Cat Advocates helps keep the unwanted pet and stray cat population down with a program that cuts down the number of unaltered cats, both domestic and feral, in the Warrensburg area through a trap, neuter and return program. Standing in the Gap Ministries Victory House "restores lives and makes disciples that make disciples."