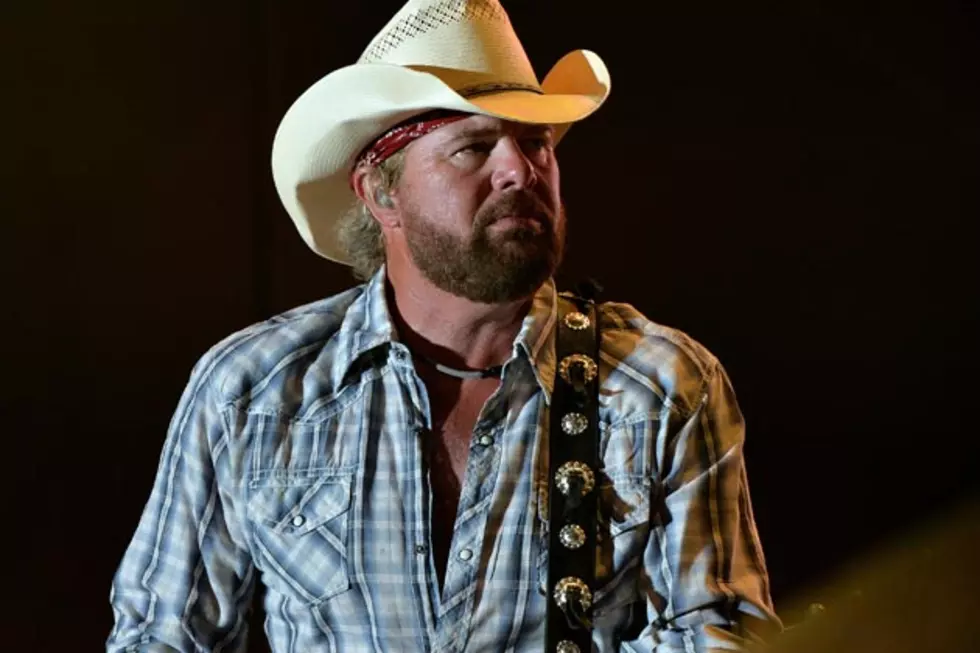 Toby Keith Sounds Off About 'The Hip-Hop Thing' in Country Music
Rick Diamond, Getty Images
Toby Keith is sticking with traditional, classic country songs. He isn't about to cave or bend to trends, like adding a little hip-hop flavor in order to increase sales, to gain more traction at radio or to attract new fans. He's having none of that, thank you very much.
But he's not trashing those who are willing to go that route, either. Although his song 'I Wanna Talk About Me' was a No. 1 hit in 2001 with verses that are rapped, Keith vows to remain a purist, hits be damned.
"You hear the hip-hop thing start kicking in, and you start going, 'Is that what we gotta do now to have a hit?,'" the singer muses. "I don't know how to do that. Is that what I need every one of my songs to sound like now? But … I'm not going to change much. And when it quits working, I've got other stuff to do."
Keith also talks about why the title track of 2012's 'Hope on the Rocks' failed to resonate with country fans on the same level as 'Made in America' or 'Beers Ago.' He admits that his label promo staff "really struggled getting it played everywhere."
And Keith understood why, saying, "You know what it is? You can sit on the bus and sing it to two or three people who have never heard it, and they'll just get goose bumps and go, 'Damn, that's powerful.' But you start playing it to a twenty-something audience, and it's like, 'Naw, man, there ain't no mud on that tire. That ain't about a Budweiser can. That ain't about a chicken dancing out by the river. That ain't about smoking a joint by the haystack. That's about somebody dying and s---.'"
The singer also realized that fans weren't quite ready to go there. But they weren't the only ones. "And I wasn't ready either," he insists.