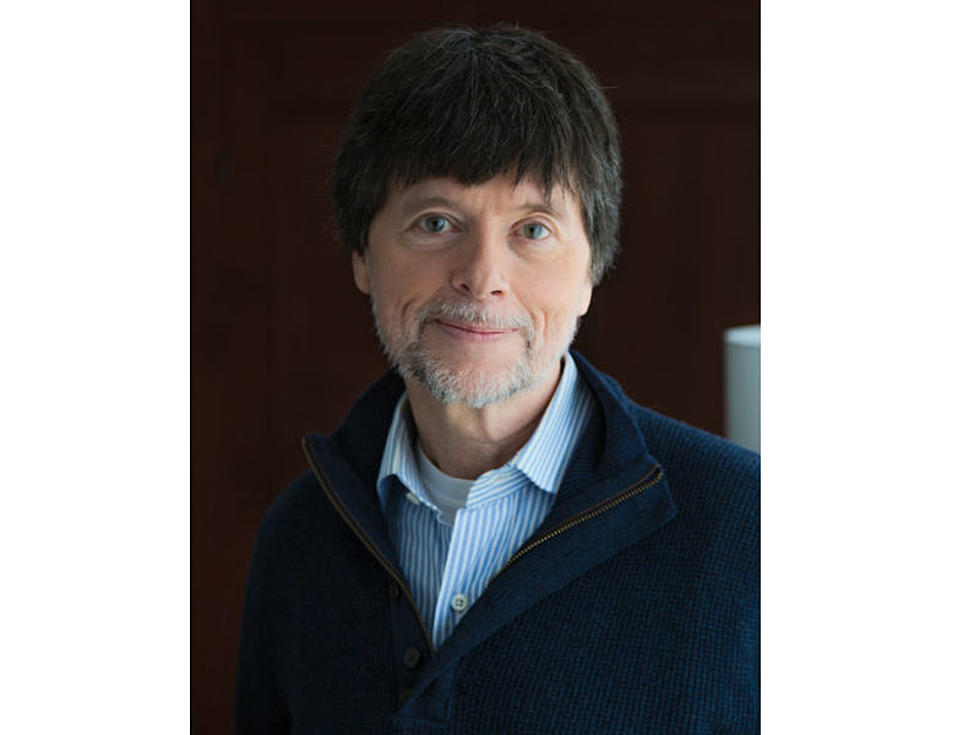 Kix 105.7's Guide to Ken Burn's "Country Music"
Ken Burns (KMOS/Country Music)
Documentary filmmaker Ken Burns has a new eight part documentary premiering on KMOS-TV Sunday Night, September 15, at 7:00PM. The film, "Country Music", looks at the people and places behind a true American art form from its "roots in ballads, blues and hymns performed in small settings, to its worldwide popularity."
I've taken some time to put together a short guide to "Country Music". We'll run through when you can see Country Music on KMOS-TV. We'll go through what each episode in the documentary is about. We'll provide some facts about the making of "Country Music". And of course we'll make sure you have the link to the websites for KMOS-TV and "Country Music".
When can I watch "Country Music" on KMOS-TV? 
Sunday September 15 - Wednesday September 18 and Sunday September 22 - Wednesday September 25. 7:00PM CDT, 9:00PM CDT and Mighight.
Tuesday September 17 - Friday September 20 & Tuesday September 24 - Friday September 27. 11:00AM CDT
Saturday Evenings September 21 - November 9. 7:00PM CDT
The KMOS-TV daily television schedule can be found here.
"Country Music" Episode Guide 
"Country Music" runs 16 hours and the program is split into eight two hour episodes.
Episode One- "The Rub" (Beginnings -1933) [First Airing: Sunday September 15]
See how what was first called "hillbilly music" reaches new audiences through phonographs and radio, and launches the careers of country music's first big stars, the Carter Family and Jimmie Rodgers.
Episode Two- "Hard Times" (1933-1945) [First Airing: Monday September 16]
Watch as Nashville becomes the heart of the country music industry. The genre grows in popularity during the Great Depression and World War II as America falls in love with singing cowboys, Texas Swing and the Grand Ole Opry's Roy Acuff.
Episode Three - "The Hillbilly Shakespeare" (1945-1953) [First Airing: Tuesday September 17]
See how the bluegrass sound spreads in post-war America, and meet honky-tonk star Hank Williams, whose songs of surprising emotional depth are derived from his troubled and tragically short life.
Episode Four - "I Can't Stop Loving You" (1953-1963) [First Airing: Wednesday September 18]
Travel to Memphis, where Sun Studios artists Johnny Cash and Elvis Presley usher in the era of rockabilly. Ray Charles crosses America's racial divide by recording a country album. Patsy Cline shows off Music City's smooth new Nashville Sound.
Episode Five - "The Sons and Daughters of America" (1964-1968) [First Airing: Sunday September 22]
See how country music reflects a changing America, with Loretta Lynn speaking to women everywhere, Merle Haggard becoming "The Poet of the Common Man" and audiences looking beyond race to embrace Charley Pride.
Episode Six - "Will the Circle Be Unbroken" (1968-1972) [First Airing: Monday September 23]
Learn how country music responds to a nation devided by the Vietnam War, as Army captain turned songwriter Kris Kristofferson sets a new lyrical standard, and artists like Bob Dylan and the Byrds find a recording home in Nashville.
Episode Seven - "Are You Sure Hank Done It This Way" (1973-1983) [First Airing: Tuesday September 24]
Witness a vibrant era in country music, with Dolly Parton finding mainstream success; Hank Williams, Jr. and Rosanne Cash emerging from their famous fathers' shadows; and Willie Nelson and Waylon Jennings launching the "Outlaw" movement.
Episode Eight - "Don't Get Above Your Raisin" (1984-1996) [First Airing: Wednesday September 25]
Learn how "New Traditionalists" like George Strait, Randy Travis and the Judds help country music stay true to its roots. Witness both  the rise of superstar Garth Brooks and the return of an aging Johnny Cash to the industry he helped create.
Official Extended Trailer for "Country Music" 
Interesting facts about the making of "Country Music" 
101 interviews totaling about 175 hours were conducted.
700 hours of archival footage was collected with 157 minutes of it making it into the final cut of the film.
There are 584 music cues in the documentary.
The producers worked with roughly 34 record companies / owners of masters and have 76 publishing licenses.
More than 100,000 photos were collected with 3,278 making it into the film.
Filmmakers discovered scrapbooks kept by Jimmie Rodger's wife Carrie during their life together.
Filmmakers sorted through many boxes of photos kept by the family members of artists that they pulled out of their attics and closets for the documentary.
Ken Burns - Ken Burns has been making documentary films for over 40 years. Since the Academy Award-nominated Brooklyn Bridge in 1981, Ken has gone on to direct and produce some of the most acclaimed historical documentaries ever made, including "The Civil War", "Jazz" and "Baseball".
Dayton Duncan - Dayton Duncan is the lead producer and writer of Country Music. He is the author of 13 books and has been involved with the work of Ken Burns for nearly 30 years. For The West, broadcast in 1996, Duncan was the co-writer and consulting producer. It won the Erik Barnouw Award from the Organization of American Historians.
Julie Dunfey - Julie A. Dunfey began her association with Ken Burns and Florentine Films in 1986 as a co-producer of The Civil War and Thomas Hart Benton. Thomas Hart Benton, which was broadcast in 1989, received a Blue Ribbon at the American Film Festival. The Civil War, for which Julie received an Emmy and a Christopher Award, premiered in 1990 and became the most highly rated series in PBS history.
You can access the KMOS-TV website here.
You can access the "Country Music" website here.
Material and information for this guide have been provided to Kix 105.7 from KMOS-TV, PBS, and the filmmakers of "Country Music". Kix 105.7 and Townsquare Media Sedalia/Warrensburg are proud to support "Country Music" on KMOS-TV.