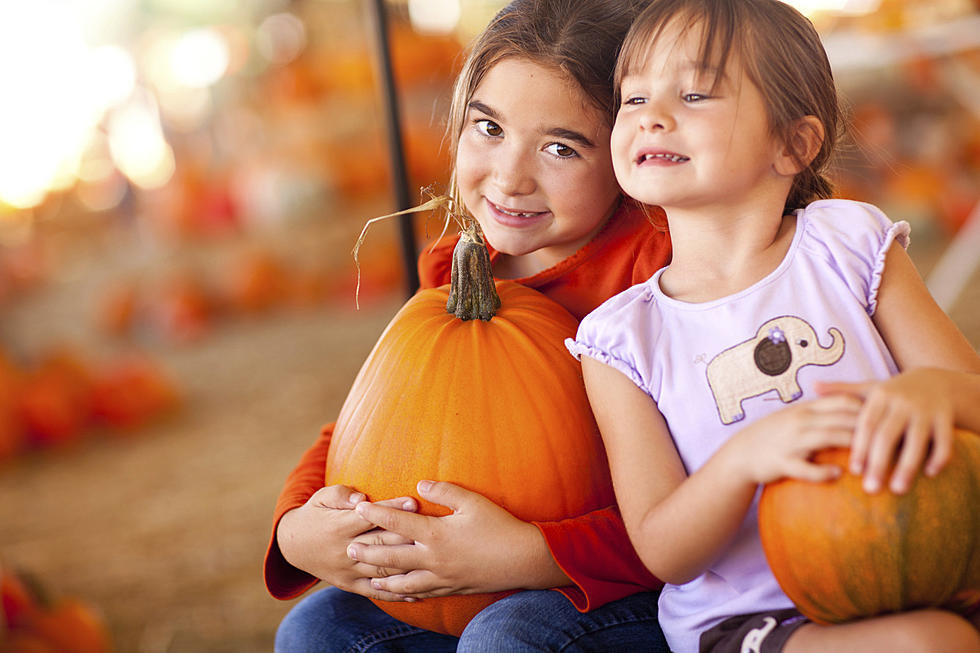 This Pumpkin Patch in Liberty Is Way More Than Pumpkins
Feverpitched
Linus Van Pelt may have been content sitting in a pumpkin patch waiting for The Great Pumpkin. But I suspect most of the Peanuts gang would have preferred a hayride, or a train ride, or watching pumpkins fly out of something called a Pumpkinator. The peanuts gang is out of luck, but your family isn't.  They can do all that and more, for a price, at a pumpkin patch 90 minutes from Sedalia.
Raasch Farms in Liberty is a working farm for most of the year, yet for the seven weeks leading up to Halloween every year, it's also the home of Carolyn's Pumpkin Patch. Carolyn's promises fun for the entire family, and what intrigues me most is Little Bud's Railroad.
It's a half-mile of hand-laid track that will take you on a scenic ride along lush farmland brimming with activity. It's one o those attractions like the Libertyland Train, that just seems cool. But that's not all Carolyn's offers. In fact, heading out to the pumpkin patch almost seems beside the point.
Families can ride the flying horses on the Country Carousel, check out the pig races, get lost in the corn krenals of Corny Corral, take a wagon ride to the pumpkin patch and run and jump in the kid's zone.
Sounds like a lot of fun, right? It does to me. Yet, with all that activity comes a cost. And make no mistake, everything going on at Carolyn's Pumpkin Patch, is way more than just an incentive to get you to purchase your pumpkin from the farm. And the cost to visit is appropriate with that aim.
Advance tickets purchased from their website will run you anywhere from $13.95 - $26.95 depending on what you want to do and what day you want to go. They also have a season pass, which for folks living near Liberty, could be a good option. All tickets include admission to the pumpkin patch, a train ride, a carousel ride, and dozens of fun activities. Higher-priced admissions include more things. And there may be a few things that cost a little extra.
That said, if you're going to put the family in the car and drive 90 minutes to Liberty, knowing there will be a couple of hours of fun at your destination isn't a bad thing. And I've never seen a pumpkin patch quite like this one. Carolyn's Pumkin Patch is open from 10 AM - 7 PM CDT Thursday through Saturday, and 10 AM - 6 PM CDT Sunday, Monday, and Wednesday. They're closed Tuesday.
Carolyn's Pumpkin Patch is located at 17607 N.E. 52nd Street, Liberty, MO 64068
To learn more you can check out their website here.
LOOK: 34 spooky dessert recipes for this Halloween