The 2022 MLB All Star Game Could Have Cardinals Legend In It. Should It?
Getty Images
The 2022 MLB All Star Game will be taking place in Los Angeles this year.  Baseball fans have been voting for their favorite player.  But this year, there could be a St Louis Cardinals legend in the game, despite having numbers that do not warrant their selection.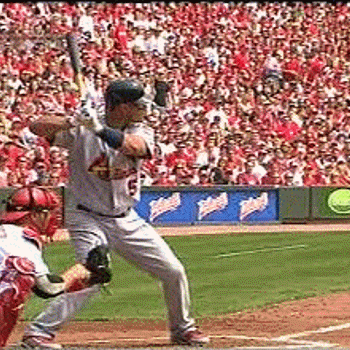 There is little doubt that Albert Pujols will be a first ballot Hall of Famer.  But this year, well the numbers do not support him being an All Star.  He is batting .189 with 4 HR and 17 RBI's in 43 games.  It isn't likely that he will be voted in.
However, there is a chance we could see him in the game, or at least named to the roster.  A new clause in the Collective Bargaining Agreement allows commissioner Rob Manfred to select an additional player to each roster in recognition of their career achievements.  And when Albert hangs up the cleats at the end of the year, he will have some pretty impressive numbers. Over 3300 hits, 2100 RBI's, close to .300 batting average and as of this writing 683 career HR's.
"In addition to the 32 players elected and selected to the All-Star Game, the Commissioner may choose to add one player that he selects to each League's roster, in recognition of each player's career achievements," the clause states, per Ken Rosenthal. "If special circumstances warrant, the Commissioner may select more than one player to each league's roster."  Get more details by clicking HERE.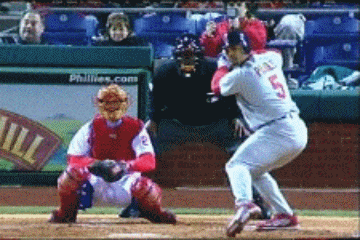 Would you like to see Albert in the All Star Game? Why or why not?   This year, he is not an all star player.  So I would not have him there. But we will see what the commissioner does.     UPDATE: HE IS IN!
LOOK: MLB history from the year you were born
Stacker
compiled key moments from Major League Baseball's history over the past 100 years. Using a variety of sources from Major League Baseball (MLB) record books, the Baseball Hall of Fame, and audio and video from events, we've listed the iconic moments that shaped a sport and a nation. Read through to find out what happened in MLB history the year you were born.