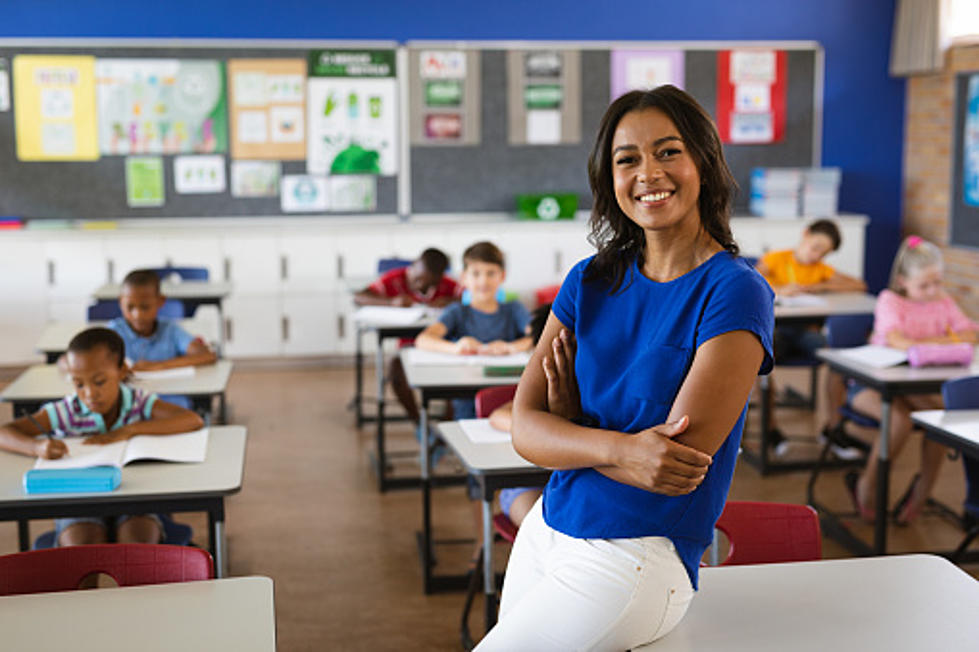 Teachers Need To Be Paid Higher Salaries
Getty Images/iStockphoto
Recently a video went viral of 10 teachers in South Dakota at a hockey game.  No, they were not fighting in the stands, or skating on the ice. They were participating in an event to collect as many $1 bills as they could of the $5000 that were dumped in the middle of the ice.  You can watch the video below:
When the competition began, the teachers — all wearing hockey helmets — crawled into the pile of cash, frantically stuffing the bills into their shirts as an arena of spectators hollered and cheered until every dollar was snatched up.  This has received a lot of backlash, and I agree.  I am sure the sentiment was not malicious, and the idea had good intentions, it shines a light on the fact that teachers are severely underpaid.
We all remember our favorite teacher or teachers.  And we probably remember our worst or most disliked teachers.  Well, teachers today are being asked to do a lot more than educate our kids.  They are asked to be counselors, medical professionals, and security.  They have to be concerned about school shootings, and sometimes have to be parents.  That is a lot.  And they need to be paid more.
I think the cartoon above is accurate.  I have several friends who are educators and this is not an unusual situation.  To be fair, not every school is the same, and depending on the resources of the school district, the background of the kids, the locations of the schools, etc, there are a lot of variables.  Add to that the internet, social media, and smart phones and that is a lot to navigate to keep kids attention and teach them what they need to know to prepare them for the real world.
I used Google to see what the average teacher salary is in Sedalia.  According to Glass Door, it is a little bit more than $39000 a year.  This isn't too bad.  But I truly believe it should be higher.  We ask a lot of our teachers.  They are so valuable to our kids.  We need more of them, and they deserve our appreciations.  Certainly the good ones.
See How School Cafeteria Meals Have Changed Over the Past 100 Years
Using government and news reports,
Stacker
has traced the history of cafeteria meals from their inception to the present day, with data from news and government reports. Read on to see how various legal acts, food trends, and budget cuts have changed what kids are getting on their trays.