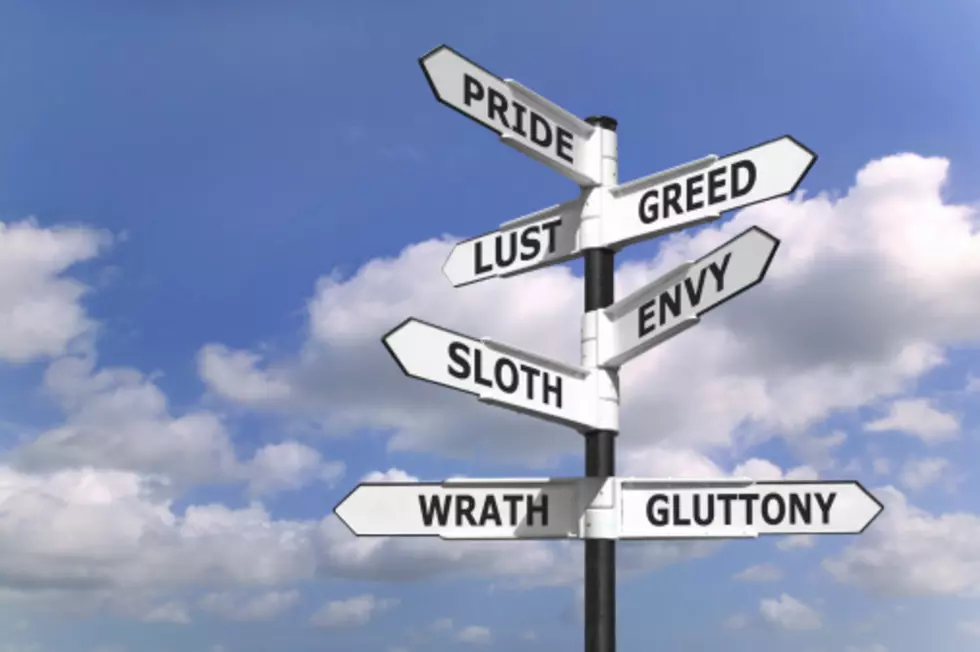 Survey Says Missouri Has Three Of Most Sinful Cities In US. Nice! Where?
Getty Images/iStockphoto
When you think of something or somewhere sinful, what comes to mind?  The word "sinful" is defined as "wicked and immoral, committing or characterized by the committing of sins".  Now depending on your moral compass, this could be something that you love, or despise.  Either way, the Show Me State can lay claim to 3 of the most sinful cites in the US.  One of them is actually 2nd behind Las Vegas, which not surprisingly finished 1st in a recent survey from WalletHub.
182 American cities on a sin index measuring such things as anger, greed, vices, lust, and vanity. Anger and Hatred were calculated using violent crimes per capita coupled with the number of hate groups and incidents of bullying. Excesses and Vices were measured using obesity rates and DUI, smoking, and drug use numbers.
Greed factoring included the number of casinos and Google searches for adult entertainment. Vanity measured the number of tanning salons coupled with Google searches for plastic surgery.
Three Missouri cities, the only ones in the state surveyed, placed toward the top of the list.  Here they are in decreasing order:
Springfield Missouri - 62nd
Springfield finished 62nd in the survey.  WalletHub "sin index" had a vice index of 40.71.  Anger and Hatred category - 33.  Jealously - 56. Excesses and Vices - 20. Greed - 178.  Lust - 55
Kansas City Missouri - 20th
The home of our Kansas City Royals and Chiefs finished 20th.  Their vice index was 46.70.  Anger and Hatred - 2.  (Didn't know the town was that angry.  Must be the frustration over sports teams).  Jealously - 18.  Excesses and Vices - 31.  Greed - 114. Lust - 76.
St Louis Missouri - 2nd
Finishing only behind Las Vegas was the town of St Louis. The home of the Arch and  our St Louis Cardinals did finish first in two categories according to this survey.  Anger and Hatred, and Excesses & Vices.  Jealousy - 12.  Greed - 82. Lust - 22.
You can click HERE for the entire rankings including many of the major cities that you may have visited in your lifetime. My home state of Illinois had two cities on the list (Aurora and Chicago).  Not surprised that Chicago was in the Top Ten.
So what are your thoughts on this survey and do you think their finding are accurate? Feel free to share your opinions.
The 100 Best Places to Live in the Midwest